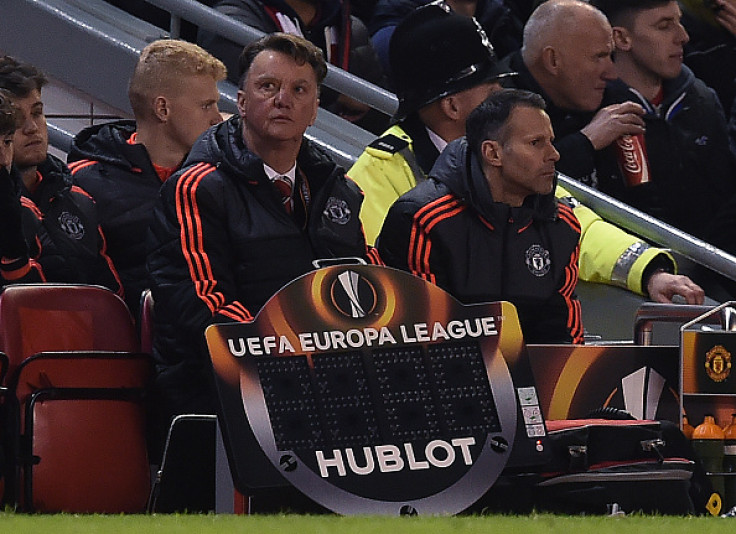 Louis van Gaal is adamant that the philosophy that he has inducted into his players is working despite their 2-0 loss to Liverpool at Anfield in the first leg of the Europa League. The Dutchman has been under massive scrutiny over the past two games following losses to West Bromwich Albion and the Reds but the former Barcelona manager has branded the performance as a one-off and that it does not take away anything from what they have achieved over the past two seasons.
The Red Devils scraped a fourth placed finish last season, which saw them qualify for the Champions League this time around. However, a series of poor performances in the group stages meant that they failed to progress into the round of 16 and had to make do with a stint in the Europa League where they are on the verge of crashing out after losing to Liverpool.
Jose Mourinho is being widely touted as a replacement for the Dutchman come the end of the season but Van Gaal insists he is under no pressure from the people who matter at the top. The Red Devils take on West Ham at Old Trafford in the quarter-finals of the FA Cup on Sunday (13 March) where a loss could make Van Gaal's situation untenable. On whether the run of fixtures will determine his future, the Dutchman said, as quoted by the Express: "I don't want to discuss it with you because you are not part of the people who will determine it."
On whether his philosophy is working, he continued: "Yes, I do think it is working. The style is also working. If you look at the performance at Anfield it is not good enough if you want to be champions, or win the FA Cup or Europa League."
"But when you analyse what we have done this season and last season then you cannot say that it is not working.
"It [the defeat at Anfield] puts more pressure on us. But we are still in three competitions and not many of my [managerial] colleagues can say that. After the defeat in Midtjylland you have 'sacked' me already and then we stood up and we got into the next round. And that is still possible against Liverpool.
"Against West Ham in the FA Cup it is also possible. At Old Trafford we normally win our games. It is possible that we are going out and then it would be a very difficult situation for everybody but still we have the chance to win something and you have to believe in that," he added.