Manchester United: Louis van Gaal pleased with International Champions Cup win over Barcelona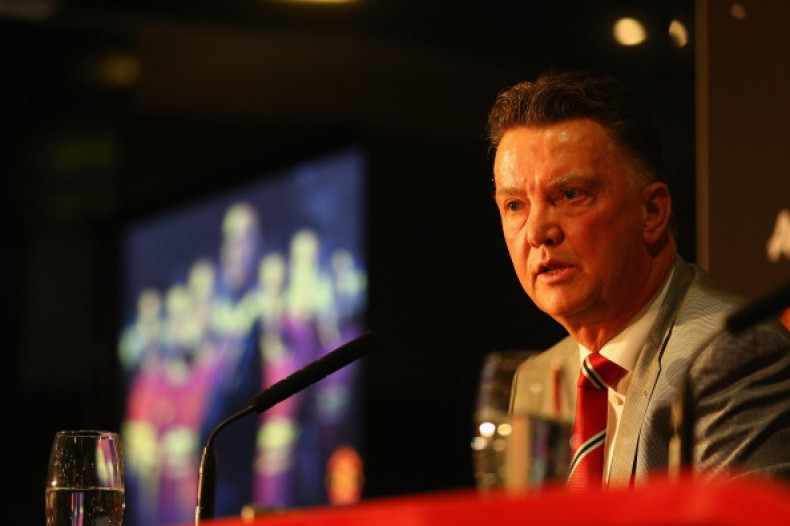 Manchester United manager Louis van Gaal was delighted with his team's performance following their 3-1 win over Barcelona in the International Champions Cup on Saturday, 25 July at the Levi's Stadium in California.
The Red Devils are currently on their pre-season tour of the United States and have recorded wins in all three of their games thus far in the tournament. They now face Paris Saint-Germain on Wednesday, 29 July.
The Dutch manager admitted that balance of the squad is most important ahead of the new Premier League campaign and also expressed delight at the spirit the young players showed during the clash against the reigning champions of Europe.
"The balance of the team is the most important thing. Last year we won against the Champions League winner, it was Real [Madrid] at that time," Van Gaal said, as quoted on United's official site.
"Now we win against Barcelona so it is possible, but we also had a bit of luck. Three balls hit the post but I was pleased with our performance. Also in the second half, when the youngsters came in, you saw a spirit. We had the same amount of chances as Barcelona and that I like the most today," the former Barcelona manager added.
The United boss also gave an update on Bastian Schweisteiger's injury, after the the World Cup winner was sidelined with a minor injury, but revealed that the German midfielder could play a part against PSG on Wednesday.
However, Van Gaal has made it explicitly clear that no player in the squad is guaranteed a place for their opening league fixture against Tottenham on 8 August and said that all players will have to prove that they are worthy of a starting place.
"...that I do not know because he has to prove himself. Every player has to prove himself and also Bastian Schweinsteiger. He shall play against Paris Saint-Germain I expect. Let us hope that he convinces me!" Van Gaal explained.