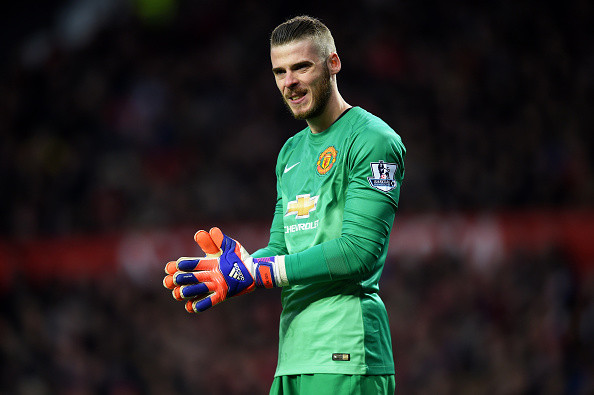 Manchester United manager Louis van Gaal has warned David De Gea that he may not regain the number one spot ahead of Sergio Romero in the clash against Liverpool on Saturday 12 September despite the Spaniard putting an end to his transfer saga with Real Madrid by signing a new deal at Old Trafford. The Dutch boss left De Gea out of his squad for the first four Premier League matches of this campaign because he believed he was not mentally ready due to speculations linking him with the La Liga giants.
But his move to the Santiago Bernabeu collapsed on deadline day as the paperwork did not arrive at La Liga headquarters on time. De Gea has decided to move on from the disappointment by committing his long-term future to the club with a new four-year deal.
Van Gaal, however insists De Gea may still have to wait to play his first Premier League game of the campaign. "You shall see (if he will start)," he told MUTV. "You never know. His head is empty now and that is important. He can focus but we have to judge him in training."
The manager, meanwhile, claimed that despite the transfer speculations he always hoped to keep De Gea at Old Trafford. "Yes because it is confirmation of what I am always saying, that transfers are a process. I had hope until the end... I am very happy that David De Gea stays because I believe he is one of the best goalkeepers in the world. He was my best player last year, not only chosen by the fans but also by the players."
De Gea has already claimed he hoped to regain the number one role at Old Trafford after making his first appearance of the season in Spain's 1-0 victory over Macedonia. "I felt good. I was really longing to get back to playing. I'll keep working and let's see if I also have some luck with my club," he told AS after the game. "The support I've received is very important to me. I have some magnificent team-mates and I am very grateful to all of them.