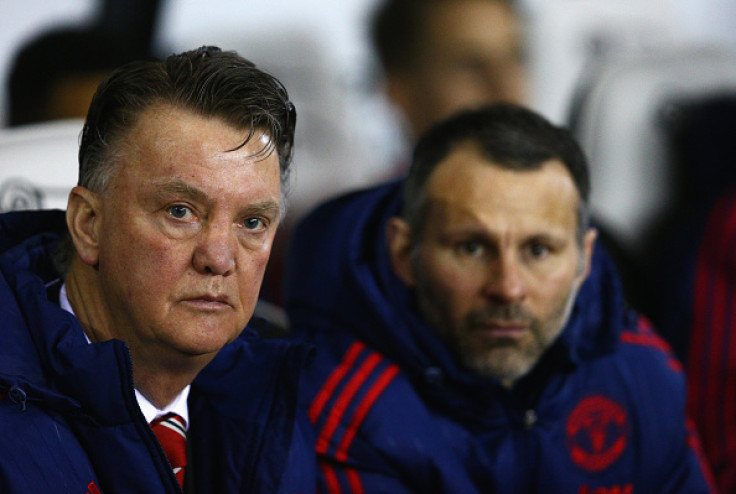 Manchester United manager Louis van Gaal, who was speaking ahead of their game against Sunderland on Saturday (13 February), has blamed the club's exit from the Champions League and the number of injuries that have affected the squad this season for the lack of progress, as they face the prospect of missing out on a place in the top four for a second time in three seasons. The Red Devils are currently in fifth place, six points behind Manchester City, who occupy the final Champions League qualification place.
The Dutch manager drew comparison with last season, when after a run of six consecutive league wins in March and April, their loss to Chelsea on 18 April saw their challenge derailed as they managed just one win in their next six games that saw them finish in fourth place.
Van Gaal believes their exit from the elite European Cup competition in the group stage had the same effect, following which they lost three consecutive Premier League games, which saw them lose pace with the rest of the top four coming into the New Year. Along with their shock exit, the 20-times English champions have also had to contend with a number of their players suffering injuries during the course of the season. The Dutchman, while refusing to use it as an excuse, believes that it takes a team longer to recover when the strength in depth is affected.
United are currently without eight first-team stars going into the crucial part of the campaign, which sees them take part in the FA Cup and Europa League, while they look to claw their way back into the race for a Champions League spot.
"The same thing happened at Wolfsburg. We were first in the group and then the blow," Van Gaal said, as quoted by the Manchester Evening News.
"Five minutes before the end we were number one and five minutes later we are number three. Nobody realises that has an influence on everyone then we have to recover. It takes a long time."
"It took time then to recover but that was also because of the injuries. But when I say that I have excuses, I do not want to have these excuses."
"I don't want to say anything about injuries. We have a group of 26 players and we have 11 injured players or very tired players. So we have to cope with that," the Dutch manager added.
"I can cope with that because for most of the matches we are the better team."
More about Manchester United