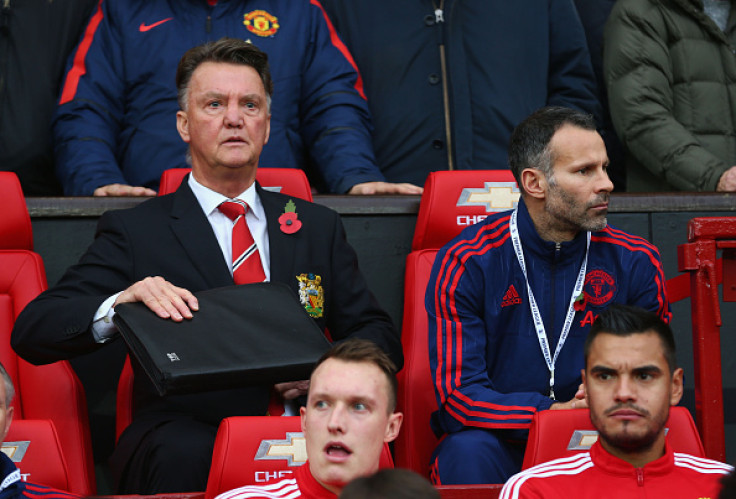 Manchester United manager refused to criticise Tony Pulis for setting up his team in a defensive manner after the Red Devils' 2-0 win over West Bromwich Albion on 7 November, and was delighted with his team for breaking them down in the second-half and securing an important win. Despite the win, the Old Trafford club remain in fourth place in the Premier League owing to high-flying Leicester City's win over Bournemouth.
Jesse Lingard, who came in for high praise from the manager in recent days for his eye catching performances, was the hero yet again after he finished with aplomb in the 52nd minute to give United the lead, before Juan Mata wrapped up the win with a penalty during added time at the end of the game. The Dutch manager was delighted with his team after the win, but was critical of his players for going off the boil following the opening goal.
"I expected this line up [from West Brom] with the holding midfielder. They played with 10 men behind the ball and sometimes the striker was also defending, so I think we've done very well. I said at half-time that we had to continue and be patient, because the goal was coming," Van Gaal said, as quoted on United's official site.
"Every manager has the right to choose his strategy and we have to organise ourselves against that. We could have played the ball more quickly in the first half; in the second half I believe we did better, until the first goal, after which we forgot to continue to play football, Nevertheless, that changed the game."
The Red Devils boss, however, was full of praise for his defensive unit yet again after another clean sheet, their fourth on the trot following the 3-0 debacle at the Emirates Stadium against Arsenal. The manager believes his team are defending from the front and that is the key for their string defensive organisation during games.
"Goals are always the most important thing in a game but we're still not giving many chances away, only Berahino's header. We have won a difficult game that we lost last year. Because of that, [West Brom manager] Tony Pulis chose this strategy but now we have won and improved again," the Dutchman added.
"It would be better if we'd also kept one against Arsenal! It was a clean sheet today, and I'm very satisfied with our defensive organisation, but it starts with Anthony Martial and Wayne Rooney and you've seen that today. They have pressed a lot and have had to run a lot because of that, but every player is doing that, so I'm a happy manager," he explained.