Manchester United are confident they can complete a deal for Paul Pogba before the end of the summer with chief executive Ed Woodward not travelling for the Red Devils' pre-season tour of China to get the deal over the line. The Red Devils are expected to start with a lower offer, in the tune of £86m ($113m), with add-ons on the basis of appearances, which is expected to break the £100m ($131m) barrier.
The Daily Mail reports that it will not be the end of United's spending and they will be in the market for four more players as Mourinho looks to build a squad that can challenge for the Premier League title and also keep up their challenge in the Europa League. The Red Devils have already completed three signings this summer in the form of Zlatan Ibrahimovic, Henrikh Mkhitaryan and Eric Bailly this summer and are desperate to make Pogba their fourth.
Juventus have maintained they are unwilling to let their star player leave but reports suggest that the stance may change, with the money accrued from the Pogba sale set to be invested in the signing of Gonzalo Higuain from Napoli and Nemanja Matic from Chelsea. The Frenchman made 35 appearances last season, scoring eight goals and assisting 12, but the Turin-based club believe that the sale could be used to strengthen the core of the squad, which would make up for the loss.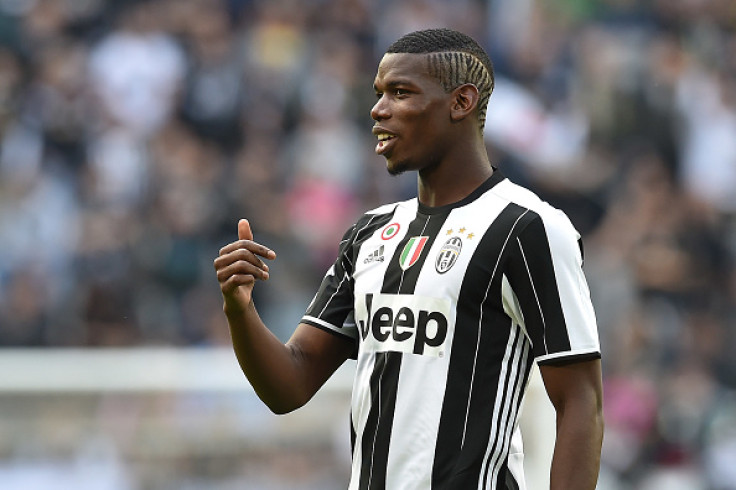 United are set to offer Pogba a five-year contract that can translate to £300,000 ($392,654) a week making him one of the highest earners at the club. The 23-year-old is reportedly willing to make a return to Old Trafford, having moved out in 2012 on a free transfer.
Meanwhile, United are also looking to ship out players to make room for the transfer, with Juan Mata, Daley Blind, Marcos Rojo and Morgan Schneiderlin all set to be on their way out of the club. Schneiderlin may move to Everton in a bid to reunite with his former manager Ronald Koeman, who is set to make the Merseyside club a great force yet again in the Premier League.