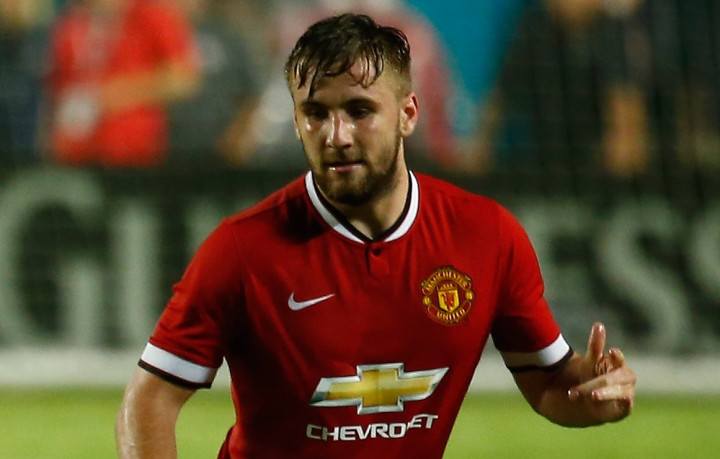 Manchester United left-back Luke Shaw faces complete marginalisation under manager Louis van Gaal despite having moved to Old Trafford in the summer transfer window, according to former coach Rene Meulensteen.
Shaw's fitness was criticised upon van Gaal's arrival at United before the England international suffered a hamstring injury which has delayed his debut.
But despite his forced absence through injury, Meulensteen believes it is clear Van Gaal doesn't rate Shaw and expects fellow new signing Marcos Rojo to remain at full back upon the 19-year-old's return to full fitness.
"Yes [it's clear Van Gaal doesn't fancy Shaw]," Meulensteen told talkSPORT. "It's a big surprise for me because he would have been informed by the club that they were putting this bid in for Shaw because he's an up and coming and emerging player.
"He's got a good left foot and a lot of pace. He's got a lot to learn to get to the Manchester United level though. He's a great prospect but he's brought Rojo in, which is bad news for Shaw to be honest."
The former Southampton youngster, who became the world's most expensive teenager when moving to the club, was placed on an individual fitness regime during United's pre-season tour of the United States after van Gaal claimed Shaw was not fit enough to play for the club.
England manager Roy Hodgson also observed problems with Shaw's fitness during training sessions before and during the 2014 World Cup in Brazil, a tournament during which the defender made just one appearance against Costa Rica in the final group match.
Both Shaw and Spanish midfielder Ander Herrera joined the club before van Gaal took official control of United following the World Cup, but confirmed that he sanctioned the move for both players.
"Shaw and Herrera were already on the list," he said in July. "I gave my approval because I like them."