Michael Carrick is looking forward to Jose Mourinho's arrival at Manchester United after the Portuguese boss was appointed Louis van Gaal's successor earlier in the month. The English midfielder is also waiting to hear from the club regarding a contract extension to the one-year deal he signed last season.
The 34-year-old will be a free agent when his contract expires at the end of June and is yet to hear from the club about a possible renewal. Carrick has made it clear that he wants to stay at Old Trafford and play under the new manager. The midfielder, who joined from Tottenham Hotspur in 2006 has been a vital part of the squad, but has seen his game time reduce in recent seasons, and with Mourinho planning wholesale changes to get the Red Devils back to winning ways, he is unsure of the club's plans for his future.
Mourinho has agreed a three-year deal with the 20-time English champions and is tasked with winning the Premier League and getting them back into the Champions League. He will have to be content with the Europa League next season, but Carrick is confident that the former Chelsea and Real Madrid manager will bring winning ways back to United.
He is aware that the Portuguese manager is not big on style, but believes it is worth the sacrifice if the team gets back to being No 1 in England and Europe. Mourinho has won trophies in every league that he has managed and will be hoping to emulate his successes from Inter and Chelsea at Old Trafford.
"There is going to be change, without doubt. He is coming in and he is his own man, he's got an unbelievable track record and obviously everyone is looking for quick results and that's how it is," Carrick told Sky Sports News.
"I'm not sure exactly the situation of who he is bringing in or anything like that just yet, we will have to wait and see on that one. For me, I'm hopeful, no news as of yet but we'll have to wait and see what happens next week," he explained with regards to his contract, which has just one more month left on it.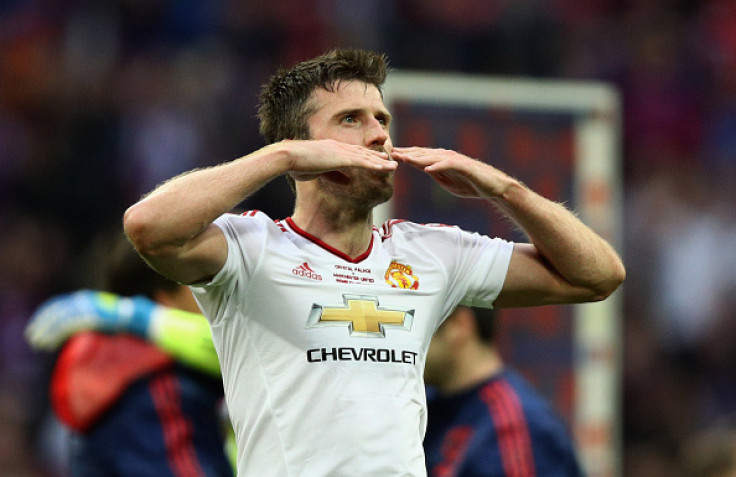 "I think his track record speaks for itself, I think it is a good fit. It is about winning at the end of the day. I know there is a lot of talk about styles - play this way, play that way, but it is about winning."
"You have to be No 1, you have to be winning trophies, and if you can do that with a bit of style and a bit of flair then obviously that's the perfect match but, first and foremost, it is about winning and getting back on top," the England international added.