Manchester United midfielder Ander Herrera admits the Reds do not know what they "have to do to win a game" after drawing 1-1 with West Ham United. The hosts dominated the match at Old Trafford, but drew for the fourth home game in succession in the Premier League.
United fell behind to the Hammers after 90 seconds, with Diafra Sakho powering home a Dimitri Payet freekick. But United levelled the score through Zlatan Ibrahimovic later in the first half before squandering numerous other chances in a game they largely dominated.
The draw - which was also marked by Jose Mourinho being sent to the stands for a second time this season after he kicked a water bottle in frustration - means United have made their worst start to a league season since 1989-90.
"Another game the same. We control the game completely from the kick-off. They score a very lucky goal and then we control and create chances," the United midfielder said, according to the BBC. "Their keeper was the best one more time. That happened against Stoke, Burnley and Arsenal. We don't know what we have to do to win a game."
Marcus Rashford and Zlatan Ibrahimovic were both guilty of missing good chances during the match. And Herrera, 27, admitted United cannot continue to spurn goal-scoring opportunities if they are to climb the league.
"We have more possession than the opponents. I don't know, honestly," Hererra explained after United's latest setback against West Ham. "I have had a run like this but not playing good. The way we are playing we are controlling the whole game from the kick-off. Football is about scoring goals and finishing and we are not doing that right. It is true."
Herrera's sentiments were echoed by United's assistant manager Rui Faria, who took control from the touchline in Mourinho's absence. "We did more than enough to win the game in a comfortable way," he said. "We didn't and the reality is that we are playing well. The team is doing what we ask. We create the opportunities but we are not scoring the goals and we are suffering because we want to win the matches."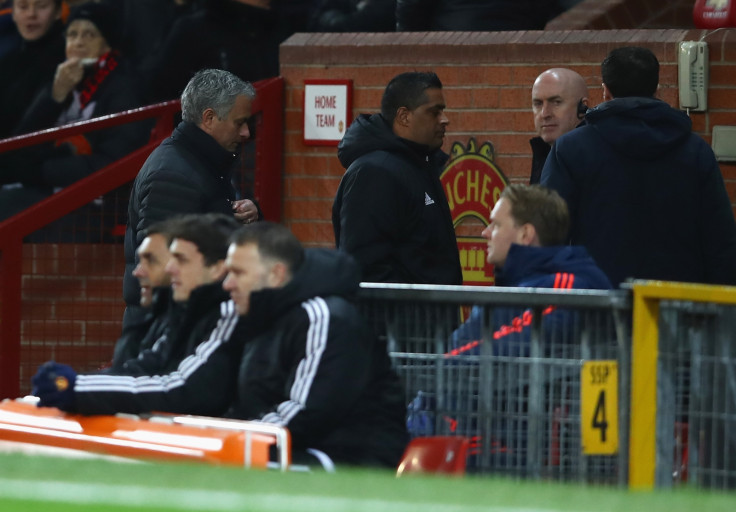 Faria also explained that Mourinho's frustration spilled over after referee Jon Moss booked Paul Pogba for diving. The booking means Pogba will be suspended for United's next game against West Ham in the EFL Cup on Wednesday (30 November), while Mourinho also faces the prospect of further punishment. "I think frustration from Jose after yellow card [was] for Pogba," he shared. "It should be a foul for us but the referee understood it in another way."