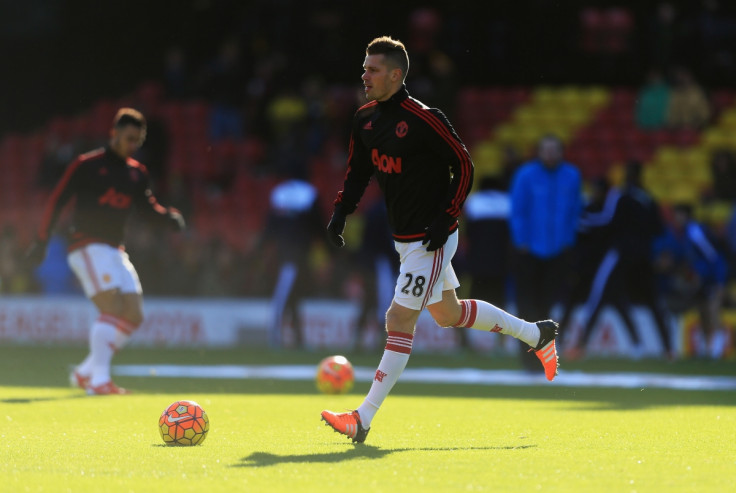 Manchester United midfielder Morgan Schneiderlin has admitted he is "not fully satisfied" with his first year at Old Trafford. The 26-year-old Frenchman joined United from Southampton last year, but has subsequently been in and out of Louis van Gaal's team.
The £24m ($34.6m) signing – who has started 24 games in central midfield in the Premier League for United – has not been selected for some of the Red Devils' most important games. And Schneiderlin has admitted he has struggled to adjust to the United culture since his summertime move.
"I've been like the squad – some good matches and some that were not as good," said Schneiderlin, according to L'Equipe. "But everything is definitely different at Manchester United. A good match at Southampton can be viewed as a bad one in Manchester.
"When I signed for Manchester United, I wanted to play all the matches – to play well all the time. So I'm not fully satisfied. I'm not dissatisfied, I'm not satisfied – I'm in the middle. But it's my first year. I'm convinced that I'll come back very, very strong next season."
Earlier this week, meanwhile, former Manchester United midfielder Paul Scholes revealed he expects to see improved performances from the players the club signed last summer. The Old Trafford legend said the likes of Schneiderlin and Memphis Depay will be better-placed to produce consistent performances after a season with the club.
"There's a lot of talent, there are lads who have been there a year now, like Memphis and [Morgan] Schneiderlin, and hopefully we'll be better next year," he said of United's performances this season. "I don't think there's major surgery needed – I think we need a striker and a centre-half and maybe a little bit of creativity in midfield and if we can find that and maybe a different style of playing football, I think United fans will be happy."