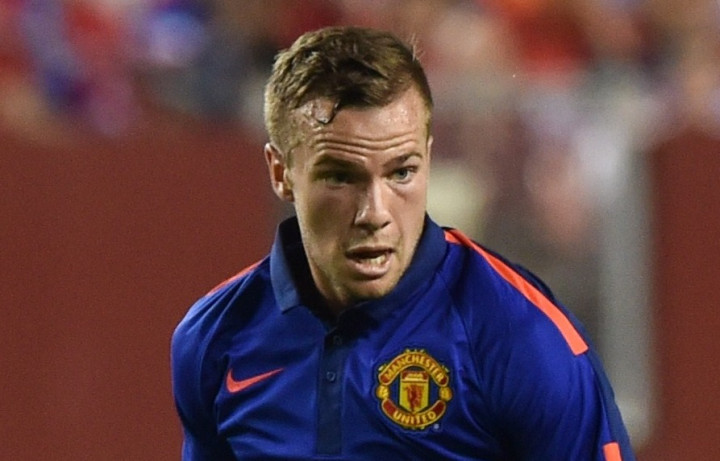 Manchester United midfielder Tom Cleverley believes he is tailor-made for Louis van Gaal's football philosophy and is ready to reignite his Old Trafford career this season.
The 24 year old was often a source of criticism from United fans last season during a disastrous campaign during which he made 22 Premier League appearances.
Van Gaal hinted at the faith he is willing to show in Cleverley in his first season at United by handing him the captain's armband for the pre-season win over Roma, which was again met by derision by club supporters.
It follows an online petition set up by England fans which sought to ban Cleverley from selection for the World Cup finals in Brazil, which attracted over 19,000 signatures, a move which was roundly criticised by then United manager David Moyes and Roy Hodgson.
"It [criticism] makes you develop a lot thicker skin," Cleverley admitted.
"You've just got to take it on the chin. It's football. Fans are passionate and they like to see their team win. When their team isn't winning, they've got a right to look at the team. I will use it as a learning curve and not dwell on it as a negative.
"I got a bit of stick. It does hurt when it comes from your own fans, I suppose it would anyone really. I definitely want to prove a few people wrong."
United's preparations for the new season on their United States tour ended with victory over Liverpool which maintained the club's 100% record this summer less than two weeks before the season starts against Swansea City.
Van Gaal has handed the majority of United's squad the chance to impress this summer before making decisions over their future, with Cleverley's future seemingly secured having appeared in all of the pre-season wins.
And the former Watford loanee added: "Under the new manager we are being told to think of things as a team but personally it has gone well. I definitely think I can fit into the way he plays. I don't think I have got to make much adaptation because he likes passers, movers, and people who understand the game.
"I'm not here to talk about David Moyes. We've got a clear way we are going to play under the new manager. We all believe in that, we are all following that and the main thing is we are playing as a team again.
"I've got minutes under my belt out here, I feel fit, we've won every game, one of them on penalties. We're back being a top team together."