Manchester United are the only team capable of stopping Manchester City from winning the Premier League title this season, former Red Devils defender Gary Neville has said.
Neville said United, who are currently trailing Pep Guardiola's side by eight points, have to beat their city rivals when they face them in the first Manchester derby of the season at Old Trafford on 10 December to stand any chance of closing the gap.
City extended their winning run in the Premier League to 11 matches after they came from behind to beat Huddersfield 2-1 on 26 November.
Neville said United would need to hope for City to suffer a loss in form during the busy festive period to become serious contenders for the title.
"At this moment in time, it is United who are closest to Man City but I don't think Liverpool, Tottenham, Arsenal or Chelsea are right this season," the former England full-back told Sky Sports.
"Man United are certainly the most capable, I think, to mount a challenge to Man City but it's about getting close enough to them. At the moment, Man City's performances are really good, it's a high level.
"But you have to retain hope if you're Man United and think that something could happen in a couple of weeks' time in that Manchester derby that could start a run of results that will put doubt in Man City's mind, that's the only way United can be thinking.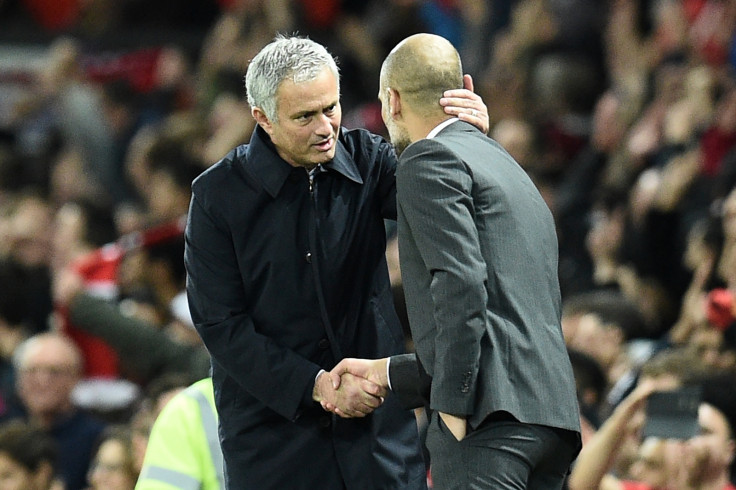 "They certainly have to beat Man City themselves. One thing you can't do it ask other teams to take points from them when you can't go and do it yourself so United have that chance in a few weeks."
United travel to Watford in midweek before a trip to north London to take on Arsenal on 2 December.
Neville said United cannot afford to drop any more points before their meeting with City at Old Trafford.
"United should not be further away by the time that game comes around in two weeks," he stated.
"They have to make sure they stay close enough to Man City because it won't be complacency that costs this Man City team, but it could be pressure as it builds through December, January, February if another team can get close to them."