Manchester United manager Sir Alex Ferguson has advised England international Rio Ferdinand to retire from international duty and concentrate on playing for the Red Devils.
"He [Ferdinand] could do the job for England, I have no doubt about that," the Scot admitted, "but I don't see why he should. I think he should concentrate on his career here. I would prefer that, though I wouldn't stand in his way. It is his ­decision. But I don't think it is actually correct that he wants to play for England again."
Chelsea centre back (and Ferdinand's long time partner in the national team's defence) John Terry announced his retirement from international football on 24 September, because of the pressure of the racism scandal involving Ferdinand's younger brother, the QPR defender Anton.
Terry's decision meant the elder Ferdinand would become, along with Liverpool's Steven Gerrard and Chelsea's Frank Lampard, the senior player in the side. However, Ferguson has admitted he would rather Ferdinand use his experience to help United.
Nani's Italian Admirers
Meanwhile, Juventus are ready to offer United £12m for Portuguese midfielder Nani. The news comes after earlier reports revealed growing friction between the 25-year-old and other members of the United squad. However, Ferguson's side values the former Sporting player at £25m, a figure the Italian champions are unlikely to be able to afford.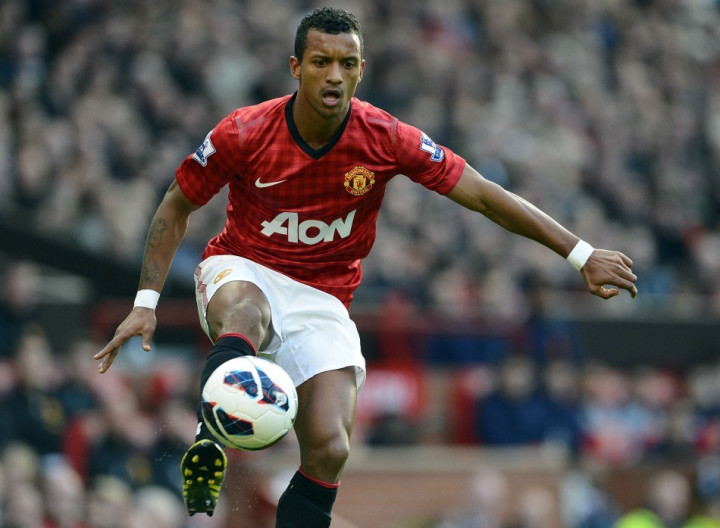 The attacking midfielder was also recently involved in a training ground altercation with Italian youngster Davide Petrucci, during which Nani is said to have punched the younger player in the face; the incident is only likely to seal Nani's exit from Old Trafford, given Ferguson' famously strict disciplinary guidelines.
It is believed Nani's frustration at United stems from having lost his first-team place to Antonio Valencia, Ashley Young and Shinji Kagawa, and a deal between the club and Russian giants Zenit St Petersburg, worth £25m, was believed to be in place before Nani's "unreal" wage demands. The problem for United is that the player still has two years left on his contract. Further indications of the player's unreliability include demands for a renegotiated contract, worth £120,000 per week.
Meanwhile, Juventus are believed to be looking for a wide player to complement their attacking line and have also reportedly zeroed in on Arsenal's Theo Walcott as an alternative.
The Portuguese star has done little this summer to commend himself to any potential suitors. In the aftermath of his country's exit from the 2012 European Championships (in a penalty shootout at the hands of eventual champions Spain), Nani accused team-mate and Real Madrid star Cristiano Ronaldo of lying. The 27-year-old Ronaldo declined to take a spot kick during the shootout.