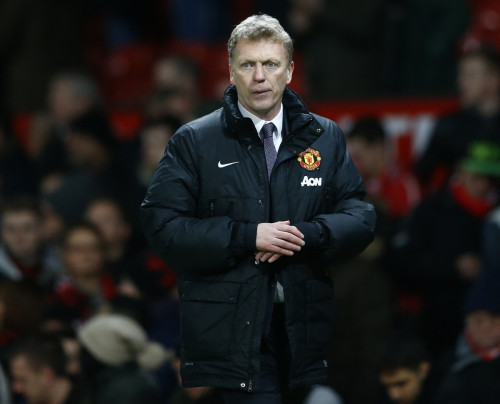 Former Manchester United captain Roy Keane has urged his old club to embrace their current transitional period rather than fear it, but believes they will need to sign as many as six new players in order to fix their current problems.
David Moyes attempted to rectify the club's failings in the summer transfer market through the club-record signing of Juan Mata from Chelsea during the January transfer window, but it remains clear that further investment is needed with the club 15 points off the top of the league.
Questions will be asked of United's ability to attract world-class players should they fail to qualify for the Champions League, and Keane believes the club will have to drastically change their approach if they wish to address those shortcomings.
"I think Man Untied need five or six players," Keane told ITV. "If it happens in the summer then instead of being fearful of it, embrace it – it's exciting. These can be exciting times for Man Untied. Get them back to the top where they belong.
"They've kind of cut some corners in terms of transfers in the last few years, they've not gone out and got the big players, and it's just caught up with them this year."
After exits from both the Capital One Cup and FA Cup and the dream of challenging for the Premier League title long gone, United's only hope for silverware this season comes in the form of the Champions League.
A last 16 clash with Greek outfit Olympiakos awaits the under-pressure Moyes, and while Keane acknowledges triumph in Europe is unlikely, he remains confident his former side will be up for the challenge.
"There's always something to play for," Keane continued. "You've always got to win your next football match so if you're telling me in January that your season is over, or when the Champions League starts, that's nonsense. You're playing for pride; you're playing for points, and United if they do go out of the Champions League still want to get in it next year.
"I think beating Olympiakos will be the priority. On form at this moment in time you have to say the Champions League is a long way off for Manchester United. But lots will change over the next few months. I think United will beat Olympiakos. They'll have Rooney and van Persie back after injuries.
"At this moment in time, would I fancy United for the Champions League? Probably not. But they're still a threat, they're still there. Big team, big players and in a couple of months' time when the big players are back up to speed with their fitness United will be a dangerous team."