Premier League leaders Manchester United host Everton on Sunday 10 February before travelling to Spain to face La Liga champions Real Madrid in the first leg of the knock-out round tie, on Wednesday 13 February. United boss Sir Alex Ferguson has lashed out at the Premier League and Sky TV over the scheduling of the fixtures. He believes the Spanish champions have an extra day's advantage; Jose Mourinho's side play Sevilla, in their league fixture, on Saturday 9 February.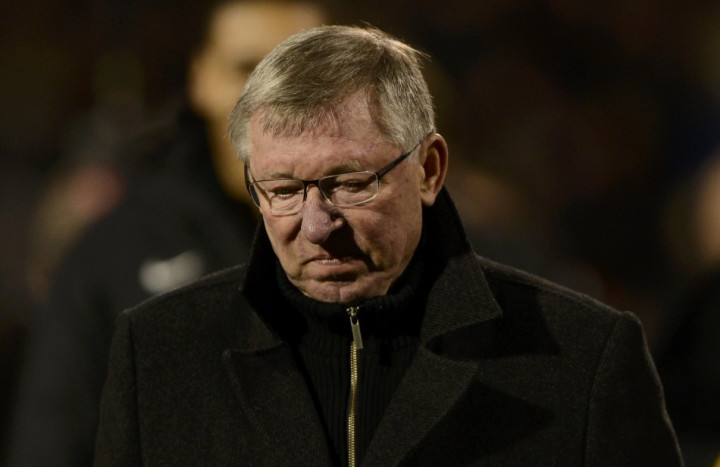 The 71-year-old criticised the Premier League for not helping English clubs achieve success in the European competition. His comments come after he was fined by the FA for remarks directed at match officials during United's draw with Tottenham in January. However, Ferguson stressed that his criticism this time has nothing to do with the FA.
"There's no fairness at all. It's ridiculous to think that we play on Sunday and Real Madrid play on Saturday with that extra day's rest. We're not giving our teams a chance to be successful in Europe. Leagues in other countries make sacrifices for their teams. It's nothing to do with the FA, it's the Premier League. They agreed a contract with TV and they're in control. It's pointless complaining about these things all the time," Ferguson explained.
The Scot saw his side surrender a 4-2 lead against Everton the last time these sides met at Old Trafford, in a game that ended in a 4-4 draw. The result was crucial in allowing Manchester City to draw level on points, eventually winning the league title on goal difference. Ferguson confirmed he will rotate his squad for the two games.
"We'll have a different team on Sunday and a different team on Wednesday. But with the squad I've got, I trust them," the Scot said.
Meanwhile, Ferguson also took a dig at England's U21 manager, Stuart Pearce, after he revealed that 20-year-old Phil Jones has been sidelined with an injury. The United manager rubbished speculation about the defender's illness and claimed the player would be available for the weekend clash against Everton.
"Phil Jones should be OK irrespective of Stuart Pearce declaring he had shingles, which we thought was in doctor's confidence. It shouldn't have gone any further," Ferguson concluded.