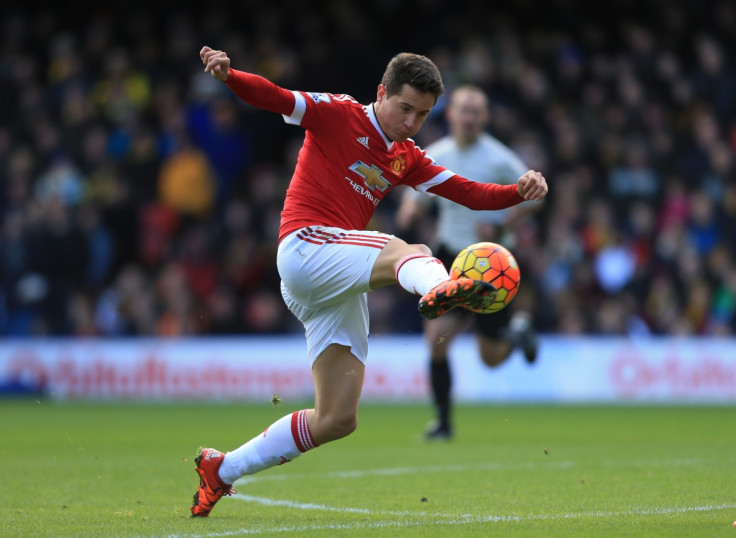 Suggestions that Ander Herrera has become increasingly unhappy at Manchester United may be wide of the mark, with the midfielder using social media to reiterate his commitment to the club. Despite maintaining strong popularity with fans at Old Trafford, the Spaniard is evidently not considered as an indispensable first-team option under Louis van Gaal and has made just 10 starts in all competitions so far this season.
Such frustrations over a lack of playing time during a period that United have been strongly criticised for a perceived lack of attacking ambition led to reports from the Daily Star on 30 November claiming that Herrera, who arrived at Old Trafford from Athletic Bilbao in June 2014, harboured concerns regarding his role in the team and a lack of progress as well as feeling that he had lost his identity as a player.
Claims of that nature would appear to be at odds with the stance that the 26-year-old has maintained in public over recent weeks, however. Taking to his personal Twitter account in what can be viewed as an attempt to dispute those latest rumours, he posted a link to positive recent quotes given to United Review along with the caption: "Interview given last week. Very happy at Manchester United."
In the original interview, Herrera said: "Now I am here, I always say the same thing: the most difficult thing is to stay at a big club. Of course, it is difficult to arrive at a big team in the first place, but it is even harder to stay there.
"The club has the possibility to sign new players and it's a very powerful club so all players want to play here. I have to fight for my position and gain my position and I will do it. What I am doing at United, I enjoy a lot so I don't want this dream to finish. I have to play as well as possible if I want to play as long as I can at this club."
Herrera's attempts to prove his quality have been stunted by injury AS of late and he has not featured at all for United since being forced off after just 24 minutes of the 2-1 win over Watford last month with an injured hamstring. Van Gaal revealed before last weekend's trip to Leicester that either he or centre-back Phil Jones could be in a position to return to action within a fortnight, although did not specify which. The title contenders host West Ham United next before an all-important clash away at Wolfsburg that will determine whether or not they advance to the last 16 of the Champions League.