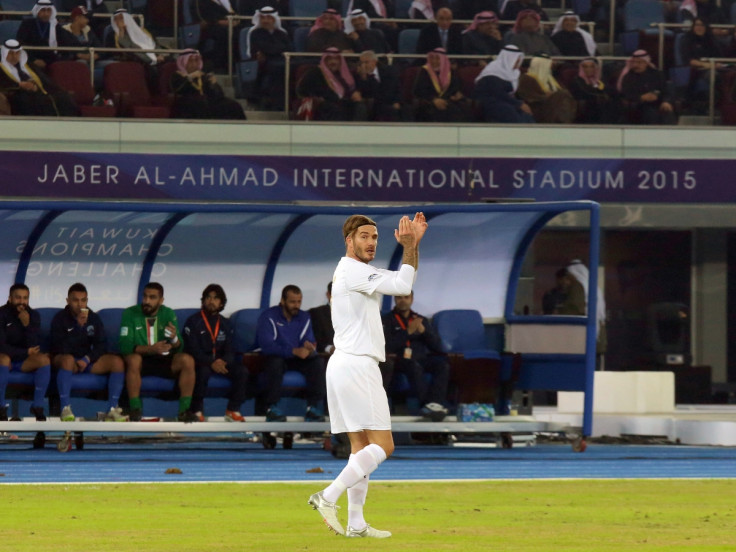 Manchester United legend David Beckham thinks Louis van Gaal ought to be judged at the end of the season. The Red Devils have endured an underwhelming campaign so far, but Beckham believes the Dutchman deserves more time to make an impression at the club.
United progressed to the FA Cup quarter-final last night (22 February) with a straightforward 3-0 win against Shrewsbury Town, while they are also still in the Europa League. Beckham thinks their season will be considered a success if they manage to win some silverware.
"He [Van Gaal] is manager of Manchester United so there is always going to be speculation, always going to be criticism. But what is the most important thing is the end of the season and let's see what happens then," the former MLS star said.
"It's been a disappointing season so far because of performances and the way we have played in certain games but any silverware at the end of the year or any good run in any competition is successful."
United have struggled for consistency since the departure of Sir Alex Ferguson in 2013. Beckham believes a dip in results was inevitable following the Scot's retirement.
"As a fan I always hoped we wouldn't go through a slump but it was inevitable. It is not just about the manager. When he left that was always going to be a massive thing," he told TalkSport. "But you had also lost players like Roy Keane, Paul Scholes, Ryan Giggs. Top players, such great players throughout the team.
"[Chief executive] David Gill, he stepped away from Manchester United too. They are all integral parts of the club. We've had so much success over the last 20 years if we don't win something for one or two years people talk about it being a crisis."
Beckham, 40, added that United must continue to win trophies in order to maintain the reputation they built up under Sir Alex. "Manchester United is Manchester United. Doesn't matter whether you love or hate them," he said. "They are one of the biggest clubs, if not the biggest club in the world and you have to keep that reputation.
"Only way you can keep that reputation is by winning trophies."