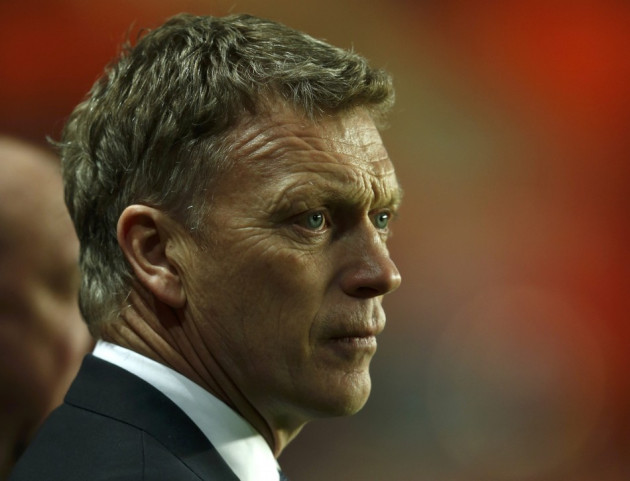 Stoke City manager Mark Hughes believes that Manchester United are a vulnerable bunch ahead of their clash at Old Trafford and this is the best chance they will have of putting one over their decorated rivals.
Hughes, who managed Manchester City before Roberto Mancini's arrival, sympathises with David Moyes and insists that replacing Sir Alex Ferguson is among the most difficult jobs in world football. The Red Devils have already lost three games and drawn two of their last eight league games and Hughes believes that losing any more games will make it impossible for Moyes to stage a title challenge.
The defending Champions have lost to Liverpool, Manchester City and were handed an ignominious defeat at home to West Bromwich Albion. United are currently eighth in the league with 11 points, eight points behind league leaders Arsenal and need to go on a winning run in the next few games to close the gap at the top of the table.
"You have to be careful. There are only a certain amount of games you can lose," Hughes said.
"Five or six enables you to still be in the title race. Lose any more than six then you make it very difficult, nigh on impossible, for yourself.
"They have lost three and maybe they are a little bit vulnerable at the moment. They can't afford any more slip-ups but invariably when people question Manchester United they come back with the answers," he added.
However, the former Queens Park Rangers managers is confident that Moyes will stage a comeback but will take some time to get into the groove in his new position which is a major step up from his previous experience at Everton.
"He (Moyes) is stepping into the shoes of a great footballing man and it was always going to be hard. There will always be difficult periods in a season even if you are manager of Manchester United, who win more often than not," he mused.
"We all know he is a very experienced Premier League manager. He has been doing this for a long time now and anything he is facing at the moment he would have faced in the past. Possibly there would not be the same amount of focus but the issues are the same. He knows how to deal with them I am sure," he concluded.