Manchester United striker Wayne Rooney has lavished praise on new strike partner and summer signing Robin van Persie. The England international described the former Arsenal skipper as the Red Devils' talisman and stressed on the need for his club to build their attacking play around the Dutchman's movement.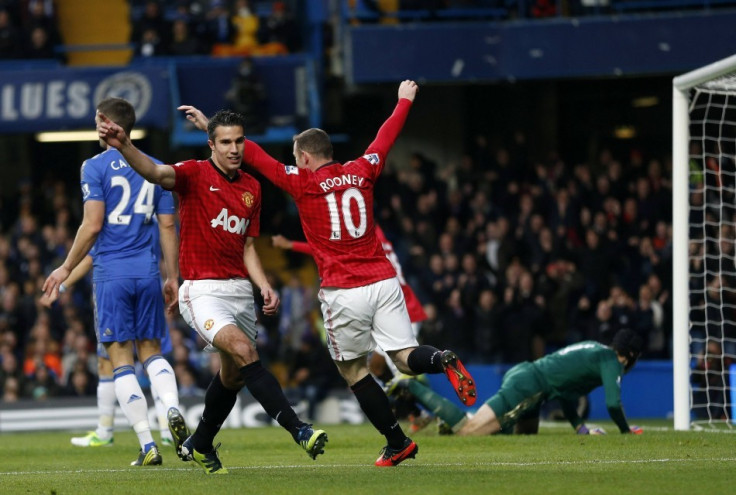 "I think he's great for the whole team; he's our talisman. He has a calmness about him, he holds the ball up well and brings players into play. We have to try and get players around him," the Everton youngster explained, after the club's Champions League group stage win at Braga in Portugal, "Last season at Arsenal was his best season in the Premier League goal scoring-wise. He changed his game to playing on the shoulder more and getting in better goal scoring positions. He's obviously a great finisher. I think he's strong and can hold the ball up. He's a fantastic player and he's a great lad to have around the squad."
The Dutchman scored 30 league goals for Arsene Wenger's side last season and finished as the top scorer in the Premier League. More importantly, he ensured his goals had a concrete impact on the club's fortunes, single-handedly dragging them into this season's Champions League before switching to Old Trafford for £24m. The change of environment has not slowed him down; van Persie has a hugely impressive 11 goals in 14 appearances.
The striker has also been praised by former United goalkeeper Mark Bosnich.
"I went for Man United at the start of season [to win the Premier League]. The signing of RVP just tipped the balance their way," the ex-Australian international was quoted as saying.
Defensive Improvements Needed
Meanwhile, Rooney also spoke on the club's defensive concerns. The Premier League giants fell behind, once again, against Braga, before three goals in the final 10 minutes secured a flattering 1-3 away win. Rooney made similar remarks after the 2-3 defeat to Tottenham at Old Trafford and repeated himself after another late comeback secured a win in a Champions League group stage match in Romania.
"We're not happy when we concede goals," he said, "We need to be more solid as a team and make sure we get the first goal and we can kick on from there, or if we have the lead, try and hold onto it. We're happy with where we are. We're delighted to have won all four games and finish top of the group. We know we can play better than this, but we're happy that we're winning."