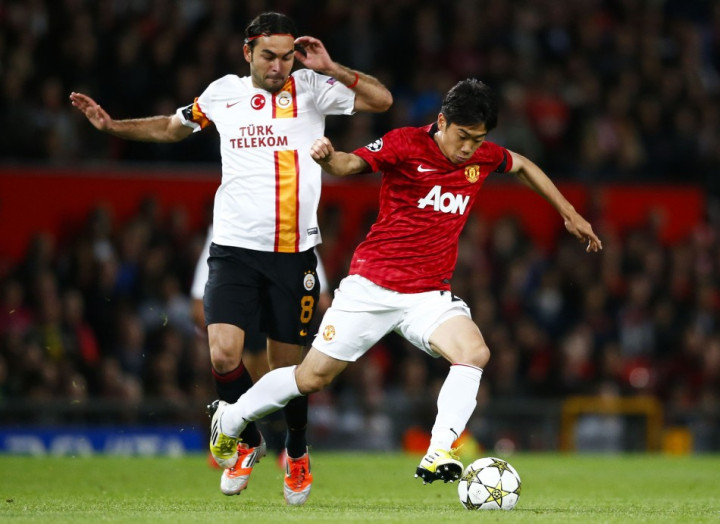 Former Manchester United defender Henning Berg feels the Red Devils are not taking full advantage of the talent and creativity of new signing Shinji Kagawa.
The Japanese playmaker, who joined the ranks at Old Trafford from Borussia Dortmund this summer, has been highly impressive so far and was again instrumental in the 1-0 Champions League win over Galatasaray in midweek. Berg believes the 23 year old brings a unique set of skills to United but the former Norway international is disappointed the club's forwards are not cashing in on Kagawa's influence and hard work.
"I was very impressed with Kagawa [against Galatasaray]. He looks a top player and is a real bundle of energy. His positional play in that role gives Man United something extra. They've not had someone in that role before. The only thing missing is someone to score all the chances he makes," ESPN quoted Berg as saying.
"His positional sense is excellent both offensively and defensively. He's always available to get on the ball. It's easy for Paul Scholes and Michael Carrick to find him. In the past when United didn't have the ball they have struggled in Europe. They've been over-run by other teams. The way he defends in front of the two central midfield players makes it so much easier for the team though," talkSport quoted the 53 year old.
Berg helped United to two Premier League titles (1999 and 2000) and one UEFA Champions League (1999) during his time at Old Trafford and was a key member of the famous treble-winning 1999 side.
Stretford End Flags Group Calls for Hillsborough Respect
Stretford End Flags Group, a leading United supporters' association, has urged the club's fans to respect the victims of the Hillsborough disaster, when they face Liverpool on 23 September.
The match will be the first game at Anfield after the publication of the Hillsborough report, which established that Liverpool fans were not responsible for the 1989 tragedy that claimed 96 lives. However, it is feared that some United fans will sing tasteless chants during the game due to the massive rivalry between the two clubs. Sir Alex Ferguson has already appealed for peace, as has the Manchester United Supporters Trust (MUST). Now the Stretford End Flags Group has also offered their support to the cause.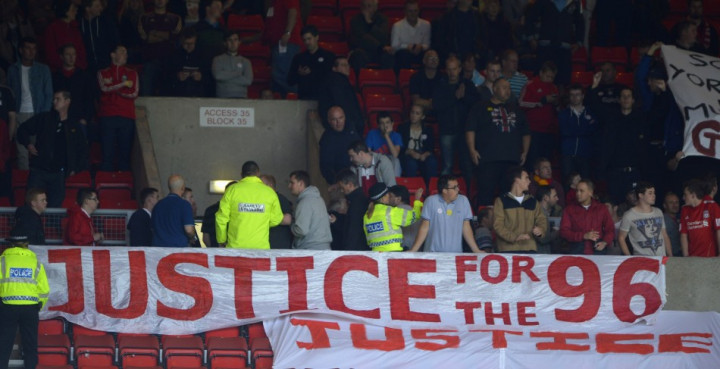 "During Sunday's visit, Liverpool FC will be paying respect to the 96 victims of the 1989 Hillsborough tragedy, following the release of new evidence last week," said a statement on their Web site.
"Stretford End Flags support Sir Alex Ferguson's calls for Manchester United supporters to respect this occasion and to further refrain from indulging in the type of chants that have been highlighted by the media over the last week," it added.