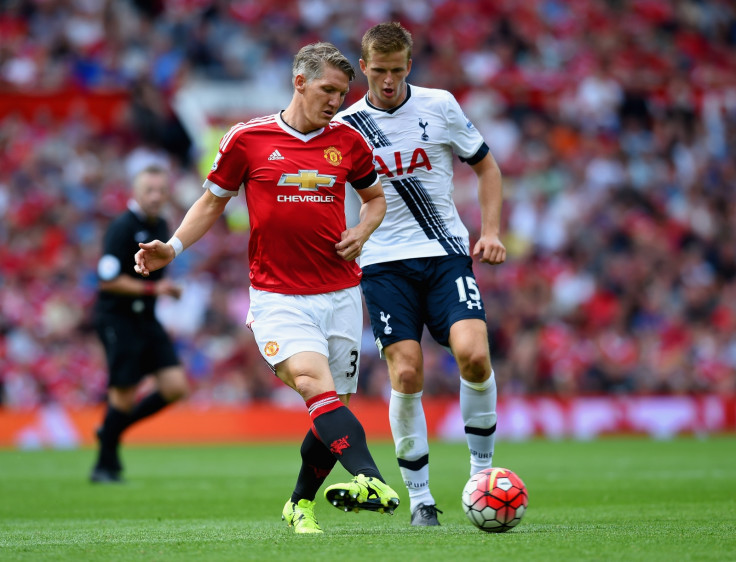 Manchester United summer signing Bastian Schweinsteiger will run into problems "quickly" following his move from Bayern Munich, according to Oliver Kahn. The German legend believes Schweinsteiger could struggle to adapt to the pace of the Premier League, and could have his lack of fitness exposed at Old Trafford.
"Bayern's style of play was suited to him, but he's going to have to adapt to an extremely high tempo at Manchester United," Kahn told Kicker Magazine, according to BT Sport.
"He could run into problems relatively quickly if he does not get back to a top physical condition."
Kahn also backed Pep Guardiola's decision to allow the 111-cap international to leave the Allianz Arena, with Louis van Gaal paying around £14.4m ($22.3m) to bring the midfielder to the Premier League.
With the likes of Arturo Vidal, Thiago Alcantara, Xabi Alonso, David Alaba, Joshua Kimmich and Javi Martinez on the books in Munich, the former keeper could only see Schweinsteiger serving as a back-up if he had opted to spend another year with the Bundesliga big dogs.
"A club cannot make allowances for what a player has achieved for them, but they are responsible for looking at what he is currently doing for them," he added.
"I certainly don't think Schweinsteiger would have been suited to being a back-up player. With that in mind, this decision is understandable."
United fans certainly seemed happy to welcome the 31 year old on Saturday, with Schweinsteiger receiving a warm reception when replacing Michael Carrick for his competitive debut. The Red Devils went on to claim a 1-0 win over Tottenham Hotspur thanks to Kyle Walker's first-half own goal.
With eight Bundesliga titles and a Champions League medal already in his collection, the midfielder brings a wealth of experience to Van Gaal's side and will hope to have a growing influence as the season progresses.