Manchester United owners ready to bankroll £35m move for Arsenal playmaker Mesut Ozil
The Glazer family have given Mourinho a transfer war chest of £80m in January, according to reports.
Manchester United are ready to back Jose Mourinho in the January transfer window by launching a £35m ($47m) move for Arsenal playmaker Mesut Ozil, according to reports.
The Daily Mirror claims United's owners, the Glazer family, have given Mourinho a transfer war chest of £80m in January, with the Portuguese coach keen to add Ozil and Tottenham full-back Danny Rose to his squad.
Ozil is in the final six months on his contract and could be signed on a free transfer in the summer, but United fear the likes of Paris Saint-Germain and Bayern Munich could provide competition for his signature at the end of the season.
Mourinho is interested in bringing Ozil to Old Trafford to rectify his team's creative problems amid the ongoing poor form of Henrikh Mkhitaryan. The Germany international is understood to be holding out for a contract worth £300,000 per week to prolong his stay with Arsenal.
Barcelona were also linked with the former Real Madrid player but recently struck a £142m deal to sign Philippe Coutinho from Liverpool.
Meanwhile, Spurs' demand for a £50m transfer fee for Rose is reported to have caused "friction" between Mourinho and United executive vice-chairman Ed Woodward, with the latter feeling the defender is overpriced.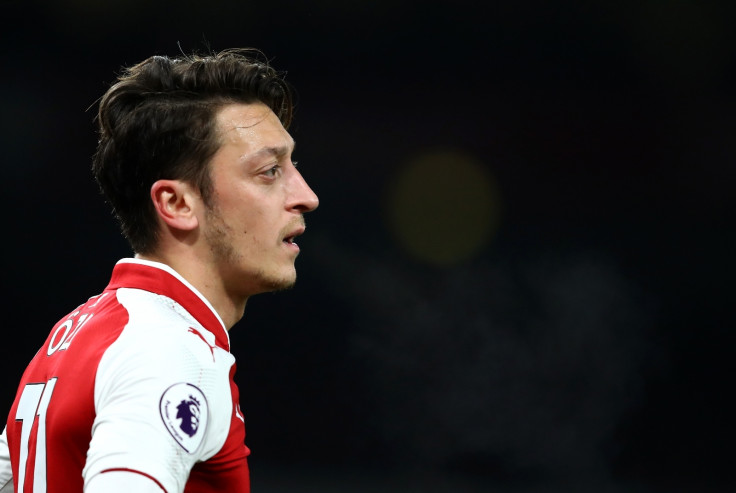 The Red Devils manager hinted last week that the club may be forced to invest during the January window amid a growing injury list.
"At this moment we are in trouble," Mourinho told Sky Sports. "In two or three weeks' time, if we recover some players, maybe we breathe in a different way.
"Do we improve the team now or wait until the summer? I cannot say.
"I always say that I like my guys very, very much. We have a fantastic relationship, we give our best, we try to do well always and when we don't we stick together and fight.
"If somebody comes, welcome, if nobody is coming we are going to fight with the players we have."