Patrice Evra insists he completely trusts Sir Alex Ferguson to take Manchester United back to being the number one team in England, with the side now looking at a busy summer to return to the position of title holders.
Evra has had a mixed season with the Red Devils, going through controversy off the pitch as well as producing both good and bad performances for the club throughout the campaign.
And after United suffered a heartbreaking defeat in the title chase, losing to cross-town rivals Manchester City on goal difference at the last minute, Evra believes that Ferguson will bring the squad together and improve them significantly in the summer.
"I am not crazy. I won't say that we've had a good season or we'll be okay," he told Sky Sports.
"Every player has to be better next season than we were this year, even if we haven't been as poor as a lot of people say.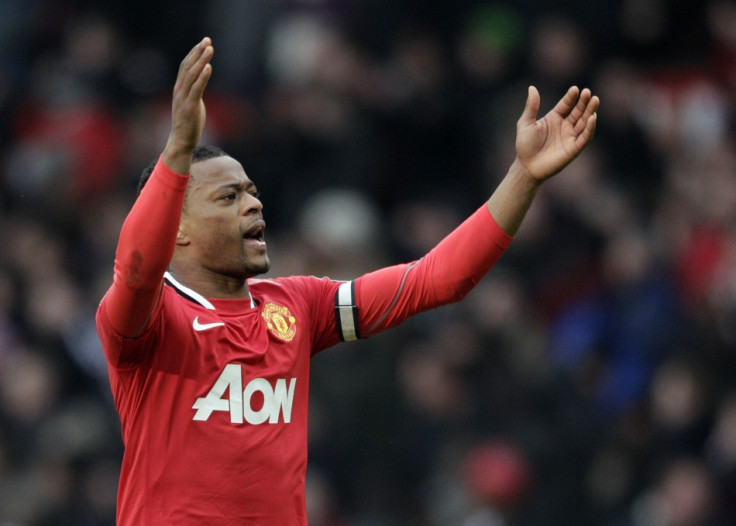 "Fans will want to see a few new players and I trust totally in the boss. He will do the right thing.
"There aren't many players who can play for Manchester United and I know the boss will make the best decision."
Injuries have been a big issue for United this season, along with the blooding of young talent including incoming keeper David De Gea and returning loan players Tom Cleverley and Danny Welbeck.
And though criticism of the current United side will no doubt be high as the summer transfer window opens, Evra knows not to listen to people outside the club as Ferguson makes a plan for next season.
"Every year people criticise United," he explained. "People say we've had the worst season ever if we don't win the league.
"This is not the truth. The season we've just finished has been a miracle. People were saying it was going to be the worst season, but we are nine points better off than last year and we've scored more goals.
"We only think we've failed because we haven't won."