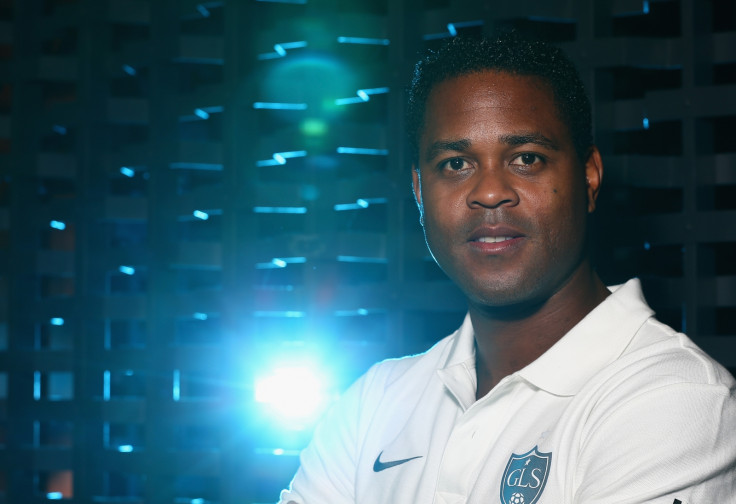 Ex-Netherlands international Patrick Kluivert says the opportunity to further his managerial career saw him reject the opportunity to join Manchester United manager Louis van Gaal's backroom team.
Kluivert worked under Van Gaal as a player in the star-studded Ajax team, which won the European Cup in 1995, and Barcelona before making up part of the Netherlands coaching team at the 2014 World Cup.
The 38-year-old was expected to follow the ex-Dutch manager to Old Trafford upon his appointment at United but eventually secured a move to Caribbean nation Curacao, whom he will attempt to guide into the 2018 World Cup finals.
But before deciding to go solo, Kluivert admits he was tempted by a move to United but decided against any involvement when Ryan Giggs was installed as the number two alongside Van Gaal.
"Louis wanted to have Ryan Giggs in my position and I could understand his decision - he wanted someone who knows the club very well," Kluivert told The Guardian.
"He also said to me: 'Patrick, it's now time for you to stand on your own feet,' and that's why I didn't join Manchester United. So I have made a different step towards the top and I see it as a perfect one towards being head coach of a good club team."
As well as Giggs, Van Gaal appointed Albert Stuivenberg, France Hoek and Marcel Bout in the summer of 2014 as United looked to move on from David Moyes's disastrous spell in charge.
Meanwhile, Kluivert will hope to add to his coaching experience at international level with Curacao, a country with whom he has a strong emotional bond as it represents the birthplace of his mother.
"I had offers from some clubs after that [from United], and also the Ghana national team," he added. "But I'm a sensitive person and if the feeling isn't good I'm not doing it.
"The feeling I had about working with the people here on the island [Curacao] was very good and that was the most important thing when making my decision. It is a nice challenge and I'm taking it very seriously - it has come at the perfect moment for me.
"The [Curacao] federation asked me if I was interested in the job of head coach and I didn't have to think. I still have a lot of family here and feel a strong connection with the place. It seems like home, and that was a big part of it for me."