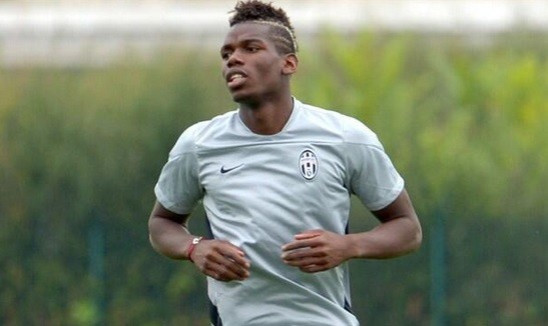 Manchester United defender Patrice Evra still believes the departure of Juventus international Paul Pogba was a "huge loss" for the club.
The former Le Havre youth product left Old Trafford in the summer of 2012 after failing to agree a new contract with the club, having made just three first team appearances under Sir Alex Ferguson.
The 20-year-old has since revealed it was a lack of playing time and an occasion where he was overlooked for teammates being played out of position in midfield ahead of himself that put the wheels in motion for his exit.
Pogba has since flourished at Juventus, earning himself 22 starting appearances under Antonio Conte last season in a midfield also featuring the likes of Arturo Vidal, Claudio Marchisio and Andrea Pirlo.
He would also make his full international debut for France and is in contention for a spot in the squad for Brazil 2014, despite his tender years.
Given United's troubles in midfield, Pogba's exit is often looked back upon with real regret by some sections of support. His compatriot Evra also regretfully looks back upon the midfielder who constantly impressed the senior members of the United first team in training.
"His (Pogba's) talent on the pitch - his aggression, his presence, is very rare," Evra told French television chancel TF1.
"He very quickly earned the respect of players like Ryan Giggs and Paul Scholes. It is true that you have to win over the manager too, but to have the dressing room like he did (was impressive.)
"It was truly a huge loss when he left the club."
In a week where the future of another highly-regarded youngster in Adnan Januzaj has been forced into the limelight, Pogba would open up on the circumstances behind his departure from Old Trafford.
The 18-year-old finds himself in a similar predicament to the one the Frenchman once found himself in with his contract set to expire at the end of the season.
The Belgian-born starlet has already made four appearances for the club as a substitute in addition to receiving his first start as a United player - marked by a stunning brace against Sunderland - but it was the lack of such opportunities that saw Pogba decide to leave the club.
"I said to Ferguson: 'Play me, and I will show you if I'm ready or not," Pogba told TF1.
"Against Blackburn on December 31, 2011, I was on the bench. Ferguson puts Rafael in midfield with Ji Sung Park. Then I gave up. I was really bummed."