Paul Pogba will make a decision over his future at Manchester United by the end of the week, according to his agent, with reports going into overdrive that the youngster is seriously considering a move to Juventus.
Yesterday Italian outlets claimed that Pogba had already come to a decision, turning down a new contract with the Red Devils to head to Italy in search of more first team experience.
While United have insisted that they want to keep Pogba, with Sir Alex Ferguson continually commenting that the 19 year old is destined for stardom, agent Mino Raiola believes that the decision could go either way for the man dubbed the next Patrick Vieira.
"I don't know [which way it will go between United and Juventus]," Raiola told The Times.
"It could be United. I will know next week.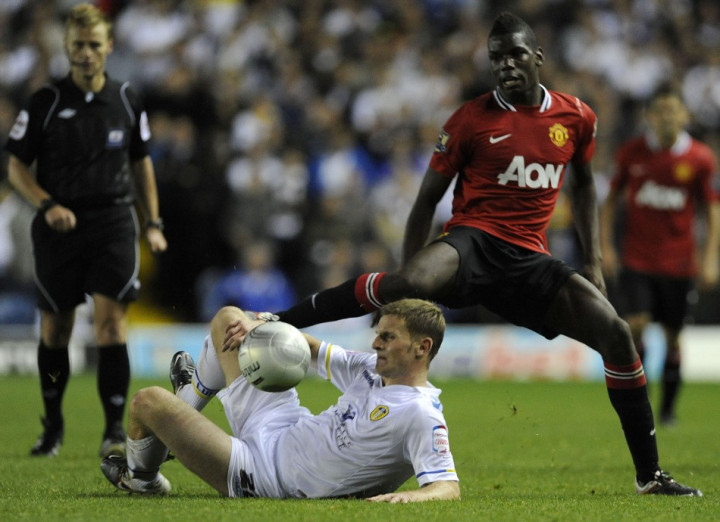 "I think Paul's positive about Ferguson. The boy has a difficult decision to make."
Rio Ferdinand was believed to be mentoring Pogba at the start of the year, with the stalwart attempting to convince the Frenchman to stay at United.
"Rio has become an important figure at the club. He is good with the players. He is good with the young players," Ferguson said in February.
"At the moment, he is working hard on the boy Pogba and talking to him. The young boy is unsure. But Rio is well regarded."
Pogba's decision will no doubt have a lot to do with whether he has been promised game time at United.
The return of Paul Scholes to the fold at Old Trafford will have shaken the midfielder's confidence in receiving a real chance to shine in the line-up, and particularly if the 37 year old signs up for another season, Pogba will be considering whether he will receive more opportunities at Juventus.
Why United want to keep Pogba: