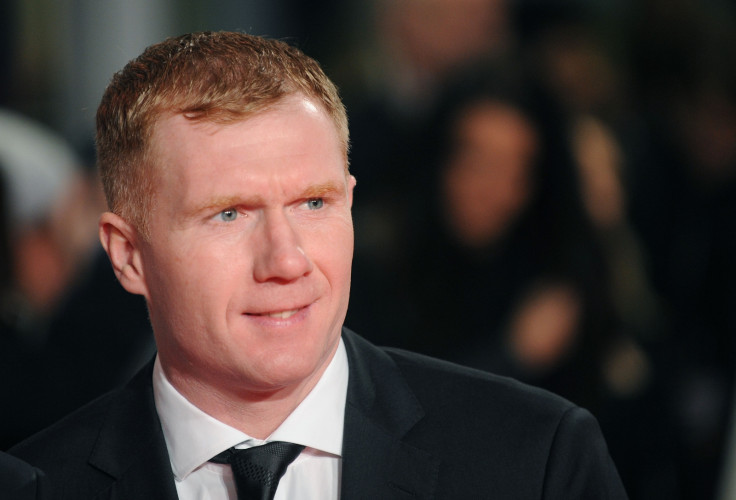 Manchester United have had yet another poor campaign in the Premier League and are facing the prospect of finishing outside the top four for the second time in three seasons and missing out on a place in next season's Champions League. The Red Devils are currently in sixth place, but are only four points behind rivals and neighbours Manchester City, who are in fourth place.
Louis van Gaal's team started the season in fine fashion and were top of the table in October, but went on a poor run of form at the end of the year, which saw them lose eight games in a row in all competitions. This poor run saw them drop out of the top four in the league and get knocked out of the Champions League in the group stages. They are also on the brink in the Europa League, as they face an uphill task to overturn a two-goal deficit when they face arch rivals Liverpool in the second-leg of the last-16 clash at Old Trafford on 17 March.
Paul Scholes came down heavily on his former club following their first-leg Europa League loss at Anfield and he believes that the current team are not maintaining the standards set by previous generations. The English midfielder, who was part of the glory years at United under Sir Alex Ferguson, has called on the club to make immediate changes and bring in quality players, who can take the club back to the top in England and Europe.
The club are expected to make a number of changes in the summer after yet another disappointing campaign, with the manager likely to be replaced. Jose Mourinho has been heavily linked with the managerial role for the upcoming campaign. The 41-year-old midfielder has identified three players, who can definitely strengthen the team, but it remains to be seen if the intended targets will be available, especially if they fail to qualify for Europe's biggest club competition next season.
"I'd like Luka Modric. How old is he now? Might be a bit too old, but he's a great player. I like Raphael Varane. I said realistic and I'm picking Real Madrid players?" Scholes said, as quoted by the Manchester Evening News.
"We probably need a centre forward but there's not too many of them about so I'm going to say I'd like us to bring Paul Pogba back," the former Three Lions midfielder added.