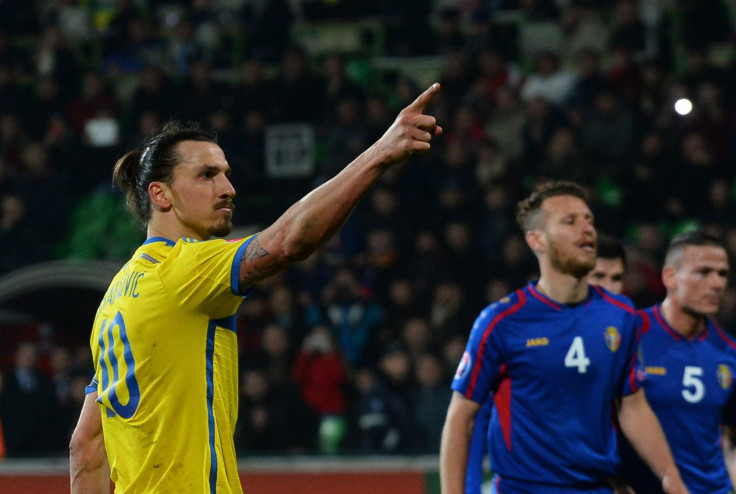 Former Manchester United stalwart Peter Schmeichel has reiterated his belief that controversial Paris Saint-Germain striker Zlatan Ibrahimovic was "born to play" for the club.
Sweden international Ibrahimovic has been linked with a potential move to the Premier League several times over recent years, yet such a transfer has never come to fruition despite his outstanding record of success across the continent.
Now 33, Ibrahimovic appears to be entering the twilight years of his illustrious career, but Schmeichel evidently still thinks that the former Barcelona frontman has what it takes to succeed at Old Trafford by virtue of his strong character.
"What he does with PSG is incredible. He gives so much credibility and visibility to PSG. This is someone who takes his responsibilities," he told L'Equipe as reported by the Manchester Evening News.
"Last summer there were rumours that he would come to Manchester United. I then said that Zlatan was built for the club, he was born to play there."
Schmeichel, who won five Premier League titles under Sir Alex Ferguson during an eight-year stint at Manchester United between 1991-99, drew intriguing parallels between Ibrahimovic and a certain Eric Cantona.
He continued: "It's why Cantona was so strong when he was there, not at Leeds or in all other clubs in France? Why? Because it is Manchester United. In Manchester, there was the freedom given to the players, but also responsibilities. We do not care who you are or what you love, we look at what you're doing on the pitch and the influence you have in the club. If you do not respect, you're leaving.
"But you can have any personality. Beckham, Cantona, they could go out and also be at their best. There are hundreds of players who are trying to be a Beckham or Cantona, but do not have the personality, and they fail."
Manchester United are likely to be in the market for a new striker when the transfer window reopens for business this summer.
Although captain Wayne Rooney is now thriving back in his preferred central role under Louis van Gaal, the recent injuries suffered by Robin van Persie and the ineffective form displayed by loanee Radamel Falcao means that the club will be left needing to upgrade their forward options.
A return to the Champions League, made more likely thanks to a 2-1 victory over key rivals Liverpool on March 22, will make additions in that area even more of a priority, especially in the event that Van Gaal opts against making Falcao's move from Monaco into a more permanent arrangement.
Despite Schmeichel's support for such a transfer, however, it still seems highly doubtful that Ibrahimovic will emerge as a key Manchester United target.
The player only extended his contract at PSG in 2013 and although he has been strongly criticised of late in the aftermath of comments regarding France and the standard of refereeing in Ligue 1, it is difficult to see him leaving the Parc des Princes anytime soon.