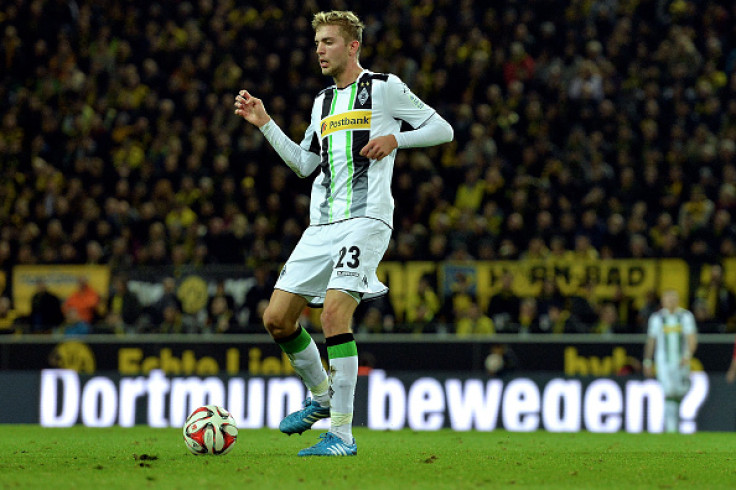 Manchester United and Real Madrid are considering a move to sign Bayer Leverkusen midfielder Christoph Kramer, according to talkSPORT.
The 23-year-old has been on loan at Borussia Monchengladbach since 2013 and has impressed during his time at Stadion im Borussia-Park. His form has seen him attract interest from top clubs across Europe.
The Red Devils have long been interested in bringing Kramer to Old Trafford. However, the 20-time English champions have not managed to seal a deal for the defensive midfielder's services.
United have summer signing Daley Blind and 33-year-old Michael Carrick in the defensive midfield position. The England international has impressed since his return from injury, but Louis van Gaal is aware that he has very few years of top flight football left in him.
The former Ajax star has been sidelined with injuries and United are now short of players in the holding position.
Meanwhile, the Champions League winners are also facing a similar situation at Santiago Bernabeu as star midfielders Sami Khedira and Luka Modric are on struggling with injuries. The situation could force Real to make a move for the German international to strengthen the squad.
The Spanish capital club's manager Carlo Ancelotti has already admitted that Real will take a decision before Christmas on adding new players to their squad in January.
"Transfers? We will take a decision after Christmas. It depends on the injured players," Ancelotti said.
The former Chelsea boss also admitted that he likes Kramer, along with other midfielders.
"I can't speak about players who aren't at Madrid and all I will say is (laughs) is that he's a player I like a lot. I like a lot of midfielders," Real manager explained.
Kramer's contract at Bayer runs out in 2017 and the German midfielder admitted that he has not decided about his future now.
"Bayer Leverkusen? So far nothing has been decided . Although I feel very well here, I have a contract with Leverkusen and will be there in summer, as I know so far," Kramer told the Spanish newspaper AS.