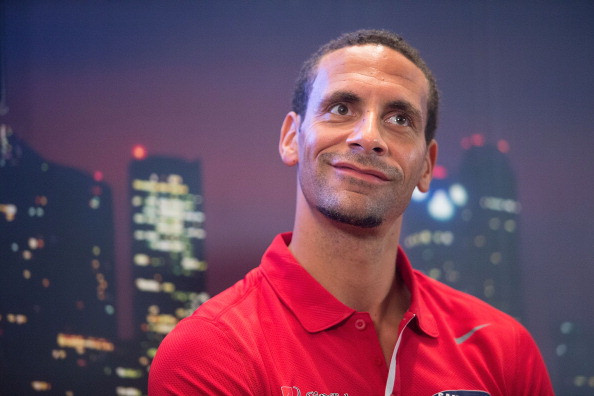 Manchester United legend Rio Ferdinand has attacked Louis van Gaal for his brand of dull football and the baffling overhaul of the Old Trafford squad during the summer transfer window. Ferdinand admitted he is worried ahead of United's next game against Liverpool (12 September), as he cannot see how Daley Blind will cope with Christian Benteke.
Ferdinand's criticism comes as The Times reports that a delegation of senior members of the Manchester United side have confronted Van Gaal with concerns over his training regime. The Dutch boss has led the Red Devils back to the Champions League group stages but the debate over his 'boring' style has increased after Manchester United scored just three goals in the first four games of the season.
"What is different between the philosophy of Manchester United under Van Gaal and Manchester United under Ferguson? Everything. In terms of players, the personnel are completely different, and they way they play. You associate Manchester United with pace and power, explosive fantasy in the final third, but that's not the way it is now," Ferdinand said as quoted by Standard Sport.
"Manchester United fans are having to re-educate themselves on what they're going to see. You're not going to see what you saw for the last 25 years. It will be a completely different type of football, not football I enjoy watching as much and probably most United fans are like that.
"It's methodical and really slow going side to side whereas before it was 'bang, go'. It's getting the ball through the team not very quickly, keeping the ball from side to side and waiting for an opening and the time to come for a glaring opportunity to go forward."
Ferdinand also questioned the transfer policy of the club after Van Gaal was forced to use Blind at centre-back for the opening games of the season following the failure to sign a specialist for the role in the summer – despite links to the likes of Sergio Ramos, Nicolas Otamendi, John Stones and Raphael Varane.
"If you're looking at Manchester United, all their targets and the money they spent it does baffle you to see Daley Blind playing centre-half. This weekend, Christian Benteke should be able to pick him up and run around with him on his shoulders," Ferdinand added.
"If I was a betting man I wouldn't put money on United winning the Premier League and certainly not the Champions League. Right now, I don't see a huge improvement from last season. We need time this season to really re-evaluate where they are but at the moment I don't see them being title challengers at all. They are very far behind Manchester City and they were a huge amount of points behind Chelsea last year and they are there or thereabouts with Arsenal."