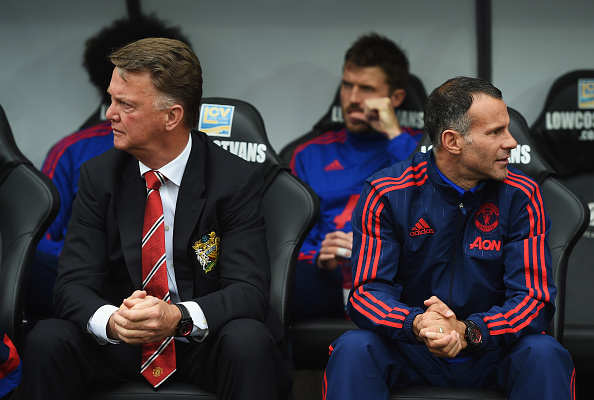 Liverpool legend Graeme Souness claims Ryan Giggs will be Louis van Gaal's successor at Manchester United following a poor run in recent times. The Red Devils suffered a 2-1 defeat at the hands of Norwich City at Old Trafford on 19 December, which was their first home loss in the league this season.
United are without a win in last six matches played in all competitions, which includes three consecutive defeats against Wolfsburg (Champions League), AFC Bournemouth and the Canaries. Van Gaal has come under immense pressure and has admitted that he is "worried" about his job at the club after the loss against Norwich.
Souness, who managed Premier League clubs such as Liverpool, Blackburn Rovers and Newcastle United, has backed Giggs to be the 20-time English champions' next manager. The former Reds midfielder believes the Old Trafford board will hand the job to the Welshman after a disappointing spells under David Moyes and Van Gaal.
"I think the next manager will be Ryan Giggs. No matter what happens. It's very hard to say over the next few games that they will not be looking at Van Gaal very closely because the results and the way they are playing has not been good enough," Souness told Sky Sports, as quoted by the Daily Mail.
"I think he is going to be examined during this holiday period by the people who make decisions at United. And whether it's short-term or long-term, I can only see Ryan Giggs [taking over].
"They went for David Moyes — Fergie's Chosen One — it didn't work out. They've gone for someone with a fantastic CV, vastly experienced and it's not happening to date for them and I think the obvious way to go is what you have got there already," he added.
United face Stoke City and Chelsea in the next two matches. The Guardian reports the former Barcelona and Bayern Munich manager has two fixtures to save his job and defeat to these clubs could seal his fate.