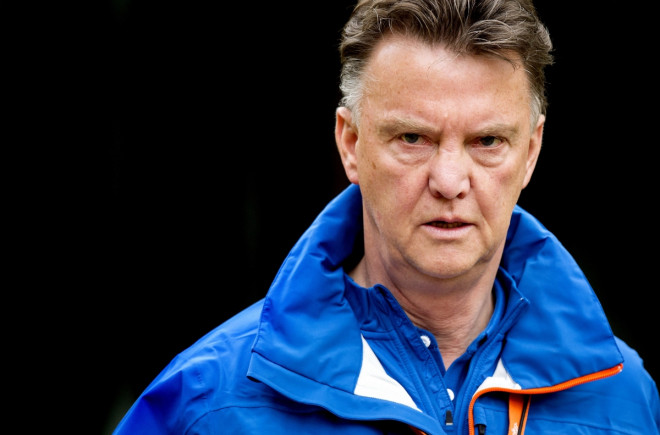 Manchester United are set to appoint Louis van Gaal as the permanent replacement to David Moyes next week.
The Netherlands coach is the bookmakers' favourite to succeed Moyes, who was sacked in April – with Ryan Giggs having taken interim charge since.
The final day draw with Southampton is expected to be Giggs' final game at the helm and amid uncertainty over his own future at United, the Welshman says van Gaal could be confirmed as the club's new manager in the coming days.
"I think I've got to decide within the next week," Giggs said. "The managerial situation will be sorted out, probably, next week and then, for my own position, I've got to think about it and decide what to do.
"It's been an experience [taking temporary charge]. There's been ups and downs – more ups than downs and the downs were obviously the Sunderland game - but I didn't want that second half [against Southampton] to end. The fans were great, the players were great. I loved it.
"I probably learned more against Sunderland than from any of the wins but I learned the character that these players have and I've learned about everything that comes away from the football. It's incessant at times.
"[The decision is] whether to play on or not, whether to stay on [as a coach] or whether to take a year off from football. All the options are open for me."
Giggs has won two, drawn one and lost one of his four games in charge at United but with his contract expiring this summer and doubt surrounding who Van Gaal might include as part of his backroom staff at Old Trafford, the 40 year old's days the club are seemingly dwindling.
When questioned regarding the United job, Van Gaal was coy over any contact with the club but stated his desire to be appointed.
"There is no deal [with United] yet," Van Gaal added. "There are papers that write I have already signed, there are even assistants named. It's a pity it goes this way.
"There are more clubs interested in Louis van Gaal. We will see which choice I make and which choice the clubs make.
"I would love the job. I hope that I shall be the one. It's the biggest club in the world and it's a fantastic challenge."