Manchester United's latest edition Angelo Henriquez says he's biding his time before his opportunity to impress Sir Alex Ferguson arises, with the 18 year old insisting he will be patient as the club test him out in the youth team.
Henriquez was the final signing for the Red Devils in the summer, with his transfer being confirmed by the club after the window had shut.
While he would seem to be brought with hopes of becoming a star of the future for United, rather than one of the present, the Chile Under 23 international says he has complete trust in Sir Alex Ferguson's judgement.
"I'm training and looking to get an opportunity," he told Radio Bio Bio, via Sky Sports.
"There are many things I have to improve to reach the level of Manchester United forwards.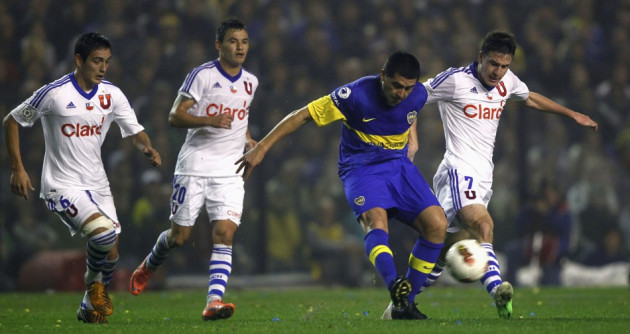 "I won't ask to be given some minutes and nor will I pretend I'm better than I really am. I have to go step by step. I have to adapt and improve physically."
Ferguson has had problems in the past with youngsters demanding game time before he feels they're ready, but the Scot has always stood his ground over when he feels a player is up to the standard of senior football for United.
In particular recently, Paul Pogba left Old Trafford after the playmaker received limited mentions, and the 19 year old admitted that his patience has run out over when he would be handed a chance to play in the first team.
And after Ferguson admitted that he played youngsters too freely in the Cup competitions and Champions League last season - where United were knocked out by the likes of Swiss side Basel and Championship outfit Crystal Palace - it does look likely that Henriquez will have to be particularly patient as he continues to ply his trade with the youth team.