Javier Hernandez has offered a word of advice to Manchester United's newest signings, with the striker saying that they need to settle in as quickly as possible to take full advantage of the pre-season tour and find their place in the squad.
Shinji Kagawa and Nick Powell were included in the Red Devils' line-up for their mammoth tour, which will cover three continents.
And while Sir Alex Ferguson is taking the opportunity to try them out within the United squad, Hernandez believes that the pair can get a lot out of being a part of the tour as well, off the pitch as well as on it.
"The most important thing for the new players is to get to know the other United lads as soon as they can and to spend time with them," he told reporters in South Africa.
"It'll be good for them to train with us and also get to know everything about all the parts of the club. They are both really good lads, they work hard and are very professional."
For Hernandez, the Mexico international's first season with United was a whirlwind one, and though he struggled to back up his success in his second season due to injury setbacks, the 24 year old says that having a full pre-season with the club will help him get back on track.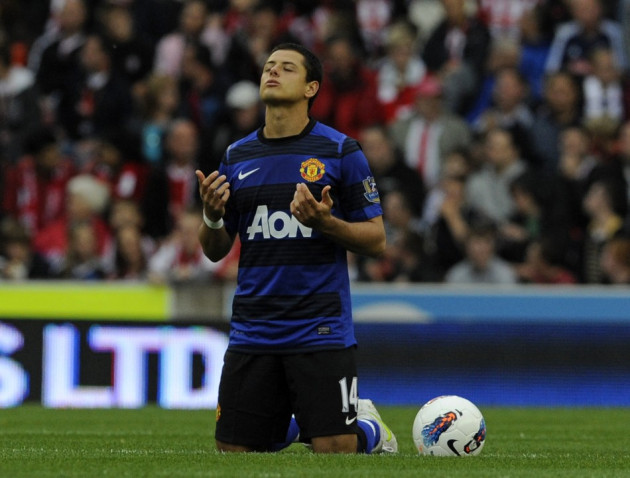 "This will be my first complete pre-season because during the last two summers I met up with the team in America during the tour," he explained.
"It will be important and I just want to enjoy it and do my best. I know I need to keep learning - you never stop learning - and I want to continue to improve and work hard in order to repay the people that put their trust in me.
"I know I need to be professional on and off the pitch and I want to make sure I'm ready for the new season.
"I really enjoyed my summer break in Mexico with all my family and my friends but I have to say I was missing not being at Carrington. I'm very happy to be back and to see my team-mates and start pre-season."
Hernandez will have a great deal of competition for an up-front place next season, and Ferguson is clearly grooming the star to be a powerful substitution option along the likes of Ole Gunnar Solskjaer.
But should the South American show he is needed on the pitch from the first minute, he may be able to push past Danny Welbeck for that coveted spot alongside Wayne Rooney once more.