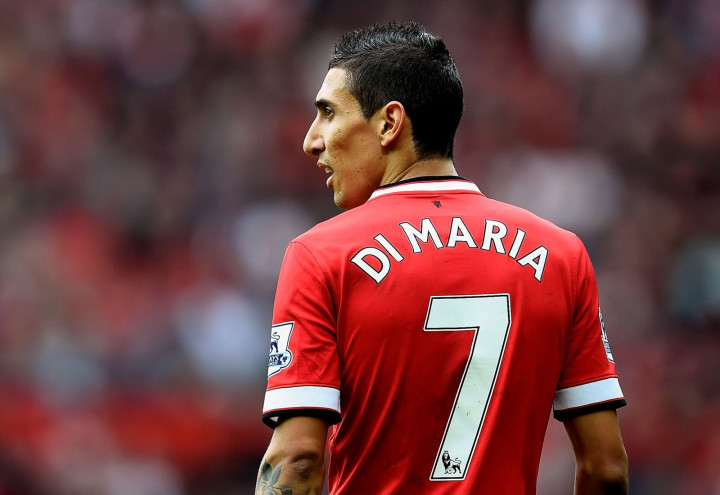 Manchester United star Angel di Maria insists he has no regrets over his decision to leave Real Madrid, but admits the chance to play for Paris Saint Germain would have been a "great experience."
United broke the British transfer record fee to bring the Argentine international to Old Trafford during the summer transfer window for £59.7m.
Despite his integral role in Real Madrid's Champions League campaign last term, Di Maria's relationship with the Spanish giants broke down, a development that paved the way for his exit.
And while United would eventually secure his services, PSG were first in line to sign him, only to be denied that chance due to Financial Fair Play regulation.
While Di Maria is content with life at Old Trafford, he admits PSG was of great interest to him.
"I have no regrets about leaving Real Madrid," di Maria said in an interview with Telefoot. "Paris, it would have been a great experience. It would please a lot of players to play at a French club."
PSG remained in negotiations with Real Madrid and Di Maria's representatives into August. But having already spent €50m bringing David Luiz to the club after paying out combined fees of £250m in the previous two seasons, the Ligue 1 champions were forced to drop their interest in order to comply with Uefa's financial regulations or risk further punishment from European football's governing body.
Manchester City manager Manuel Pellegrini also recently revealed his side were unable to sign the former Benfica star, due their own financial restrictions which saw them fined £49m by Uefa in May.
Di Maria, 26, enjoyed a blistering start to his career at Old Trafford, scoring three goals in his first five games for the club, but has failed to find the back of the net since his effort against Everton on 5 October.