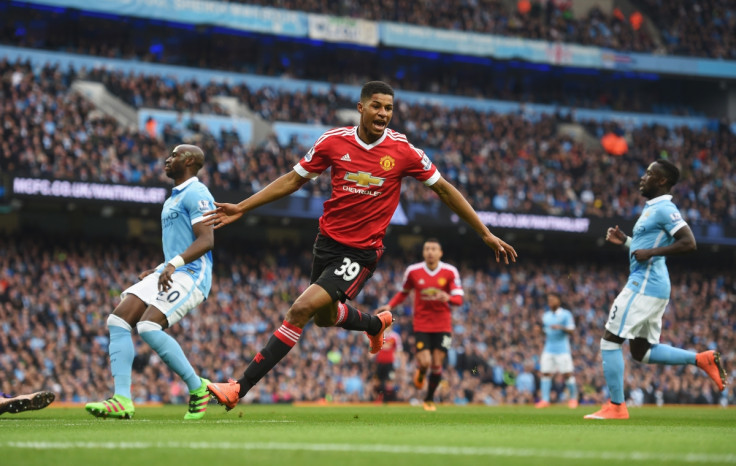 Manchester United star Chris Smalling thinks Premier League defenders will "fear" Marcus Rashford's searing pace. The 18-year-old striker has burst onto the scene in recent weeks and his clubmate has revealed why he is such a terrifying prospect for opponents.
Rashford scored the only goal of the game in the Manchester derby at the weekend. Smalling admitted afterwards that Rashford's speed over the ground is a nightmare for other teams.
"You can see he's always on the [defender's] shoulder and I think if I was up against him, he's one who would certainly put fear in you! He's done it in the previous games as well, so it's great for him and great for us," the United defender told MUTV.
"It's so refreshing to see a young kid who wants to run and keep running. You could see he cramped up [at the end of the game] but that didn't stop him – he was the man to step up."
Smalling also admitted that victory against their bitter rivals gave United a much-needed lift as they build towards the end of the season. "We go into an international break now, and then we'll go again, at home against Everton," the United defender reflected.