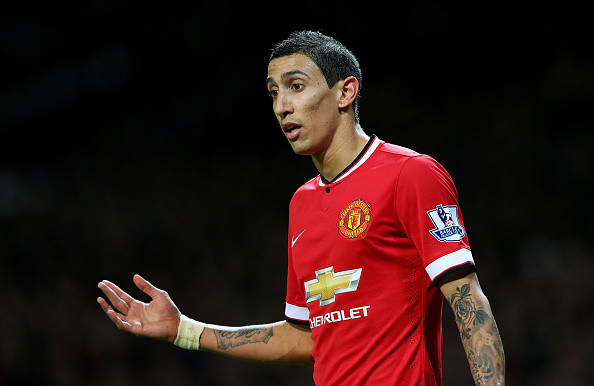 Manchester United's record signing Angel Di Maria has told the club's supporters he will make every effort to "pay back" them on the field for their special welcome to Old Trafford.
The Argentine international star arrived from Real Madrid late in the summer transfer window for around £60m and has quickly adapted to both the Premier League and the English lifestyle.
He has also became a favourite among United fans and after receiving the club's Player of the Month award for September, he has also been nominated alongside David De Gea and Marouane Fellaini for the October prize.
The former Real Madrid star is eager to repay them on the field, with United ready to visit the Etihad Stadium on Sunday (2 November) to face neighbours Manchester City.
"I am trying to do my best to pay them back when I am on the field, so that the people are happy. They are really polite, they are always saying please and always saying thank you. That is really nice and I am really happy here," Di Maria told Manchester United's official website.
"When we are coming out after training or after the games, I have had a chance to meet some of the fans and it makes me happy that they love us so much and have got so much affection for us.
"Having everybody behind you at Old Trafford all the time is great as well. The fans are always singing and supporting you. When things aren't going well, they still carry on supporting you and that really pushes you on and makes you want to give your most."
After less than three months at Manchester, Di Maria feels like at home.
Having scored three goals and grabbed four assists in seven Premier League appearances, he hopes to keep the good run going in the coming games.
"The people here are amazing. I feel really comfortable, very happy and really pleased" Di Maria said. "The way that people treat you really makes you feel good in your heart.
"I have not really had much of a chance to get to know the city very well, with the move and with my family, but I am really pleased and happy to be here. So far I have just been going to work and then going home."