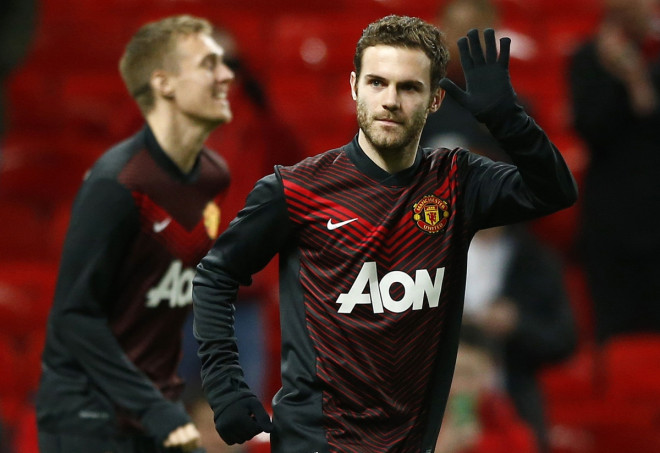 Manchester United midfielder Darren Fletcher has claimed that Juan Mata's natural position is behind the striker rather than on the wing, after the Spaniard excelled alongside Wayne Rooney in the 2-0 victory over West Ham on Saturday.
Following his £37m move from Chelsea, David Moyes has often opted to use Mata in a slightly wider role, as the boss was looking to find room for Adan Januzaj, Rooney and Robin Van Persie as well as the Spanish maestro.
But after the Dutch striker suffered an injury during last Wednesday Champions League last 16 victory against Olympiakos, Moyes let Mata playing in his favoured position through the middle and the former Valencia star forged an amazing attacking duo with Rooney.
Asked in an interview with MUTV about Mata's big performance, Flecther said: "[Behind the forward] is Juan's natural position, he likes playing in there.
"Some of Juan's touches were fantastic. He pulled one out of the sky in the first half that was sublime.
"And with the likes of Wayne running in behind defenders, he'll [Mata] always look to find him. We had great movement going forward and pace in the wide areas. People have been wanting to see that and it was there today."
Mata himself recently urged Moyes to give him the number 10 role.
"Right now I am playing on the right but to be honest I don't see myself as a proper winger," Mata said.
"I love to play between the lines as a No. 10, come inside, that is where I feel comfortable to play; to keep in touch with the ball because I love to play in possession and with the ball."