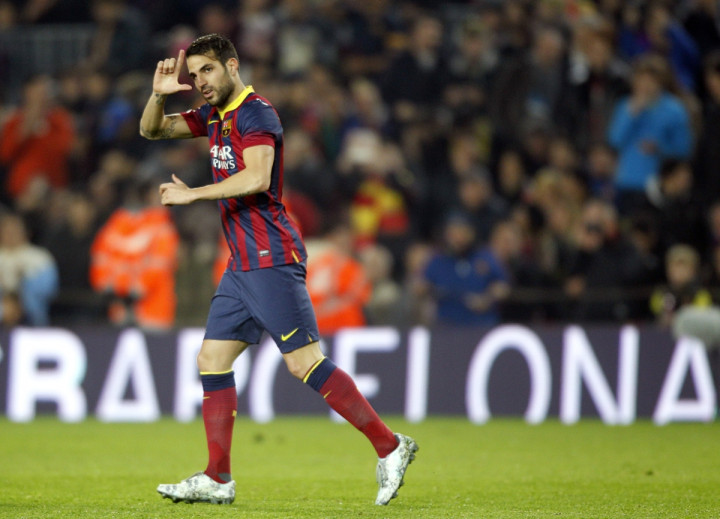 Manchester United have reportedly reignited their interest in Chelsea target Cesc Fabregas after failing with a bid last summer.
The former Arsenal skipper has been rumoured to make a return to the Premier League and the Blues are reportedly edging towards securing the Spain international's services.
According to the Express, United turned their attention to Fabregas after being told their primary target Koke is not for sale.
Koke who has had a stand out season at Atletico Madrid, helped them win the La Liga title after 18 years. He also helped them make their first appearance in a Champions League final, which they lost to city rivals Real Madrid.
The Atletico midfielder has been linked to Barcelona and Chelsea over the summer. However, the Spanish capital club's president Enrique Cerezo has come out and quashed the speculation and played down a chance of the move.
"He is our player and he will continue with us. We are not a selling club. We are a stable club," Cerezo said.
"And I insist: Koke wants to play for Atletico, he is our franchise player and will continue to be a Rojiblanco. There's nothing else to add."
Arsenal who are said to have first refusal if Fabregas were to leave the Camp Nou, are claimed to have passed up the opportunity to bring their former player back.
Meanwhile, United stars Anders Lindegaard and Jonny Evans are looking forward to their pre-season tour to the United States as they will come up against former colleague Nemanja Vidic.
Vidic who spent eight seasons at Old Trafford, has moved to Inter Milan after his contract expired with Manchester United.
"It's definitely going to be fun. Luckily I'll be at the other end to where he is, but maybe he'll come and visit me during set-pieces!" Lindegaard told United's official website
"I'm sure Vida will be saying to his new manager that he wants to play in that game. He was a great player for us and it will be nice to see him so soon," Evans added.