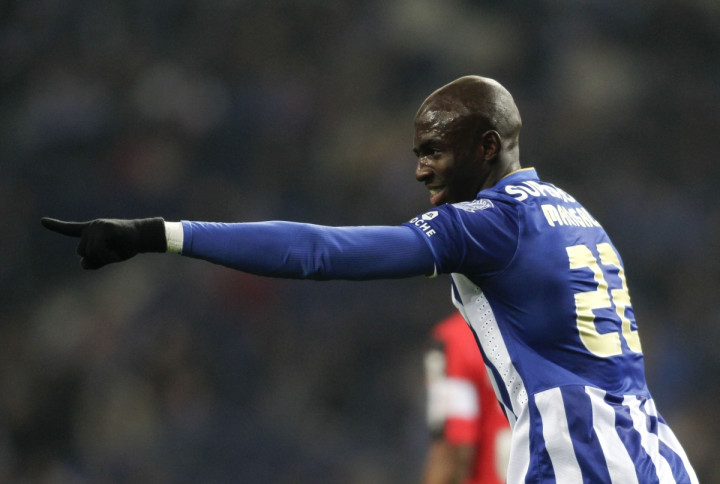 Manchester United are considering a move to sign FC Porto defender Eliaquim Mangala this summer, according to the Guardian.
The report claims the 23-year-old centre-back has been the No 1 summer target for United's league rivals Manchester City. The Porto star wants to reject City as he looks to join the Old Trafford club this summer.
Louis van Gaal will be United's manager for the next season and the Dutchman will take over the Old Trafford reins after stepping down as the Netherlands manager, post his national side's World Cup campaign in Brazil.
The former Barcelona and Bayern Munich manager is an admirer of Mangala, but Van Gaal still remains unsure if he needs to sign the French centre-back.
Mangala has already admitted that he would like to play for Chelsea and should the Blues not make a move for the defender, he would prefer United to Manuel Pellegrini's side.
"City or Chelsea? Chelsea because it is London. It is true that I love the Premier League because it is a spectacular championship," the Guardian quoted Mangala as saying.
"In January, there were discussions with City, but it fell through because the two clubs could not reach an agreement. Every player wants to play in the biggest clubs. I am an ambitious player and the team that can help me win titles is the one that interests me."
Any move for Mangala's signature will see United wait till the completion of the summer tournament in Brazil. The centre-half is hoping to impress his potential suitors with his performance during the World Cup.
The Porto defender is valued around £35m and should United manage to land him this summer, it would bolster their back-four. The Red Devils's two central defenders Nemanja Vidic and Rio Ferdinand have left the club on a free transfer.
United have the services of Phil Jones, Chris Smalling and Jonny Evans as the first choice centre-backs in the squad. Mangala's addition would see him partner with either of the three in the Red Devils's starting lineup.
Meanwhile, the Guardian reports that City have turned their attention to signing AS Roma's Mehdi Benatia after being made aware of Mangala's preference to join United in the summer transfer window.