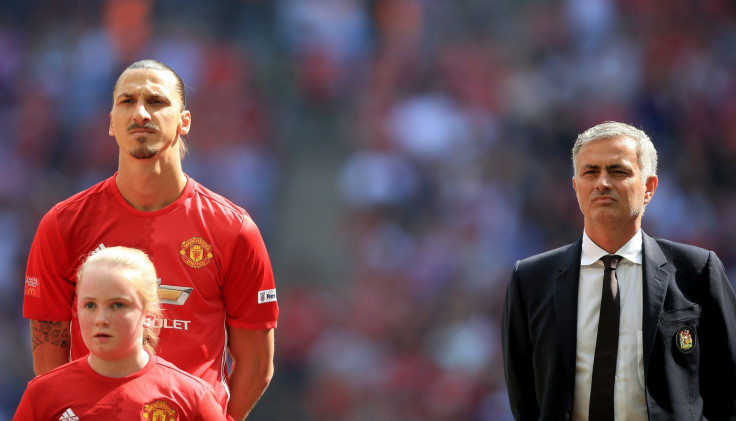 Manchester United striker Zlatan Ibrahimovic has admitted Jose Mourinho was the main reason he chose to move to Old Trafford. The 34-year-old Swede joined the Reds earlier this summer following a record-breaking spell at Paris Saint-Germain and despite receiving lucrative offers from around the world, it was because of Mourinho that Ibrahimovic opted to join the Premier League.
Ibrahimovic worked with Mourinho while at Inter Milan and has frequently spoken about the Portuguese coach in glowing terms. He admitted, also, to previously rejecting offers from Arsenal and Manchester City before he signed for the Red Devils.
"I was close two times to moving to the Premier League – once with Arsenal and then Manchester City," the United striker previously said, according to ESPN. "But it never happened and I don't need to play in the Premier League."
However, Ibrahimovic confessed that Mourinho's arrival at United convinced him to make the switch to the Premier League.
"He [Mourinho] is the mastermind, the masterbrain," said Ibrahimovic, who joined United on a free transfer. "He knows what he needs to do to win. I learned a lot from him at Inter. Who wouldn't want to have Mourinho as manager?"
Ibrahimovic has made a stellar start to his United career, scoring the winning goal in the Community Shield Final against Leicester City and on his Premier League debut against Bournemouth.