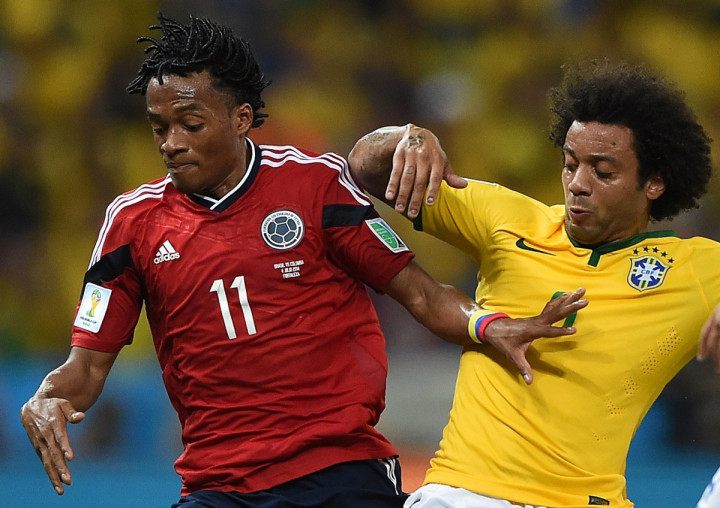 Fiorentina have admitted Juan Cuadrado is likely to leave the club next week if a big offer comes in amid reports suggesting Manchester United are now favourites to land the Colombian.
Club owner Andrea Della Valle met with the player on Friday to discuss his future with less than a month remaining before the summer transfer window.
La Viola have previously stated the player will not leave for less than €40m (£32m) and Della Valle is expecting offers to arrive in the coming days, but has not given up hope of retaining Cuadrado for another season.
"We met, talked, looked into his eyes and I told him that here is a serious project and try to stay one more year on a winning team with a winning project," the Fiorentina owner told a press conference, Tutto Mercato Web report.
"If an important offer were to come in we would have to let him go. The boy is honest and serious and if the offer comes in we'll let him go. However, I have reiterated that he could stay another year. The chances of him staying? I do not know the percentages but it will be difficult to keep him.
"Offers will come in next week. The negoitations will be done very openly, we will not hide anything.
"There is still hope for all, for the fans , but also for me. Previously I was able to retain important players.
"Next week will be decisive and fundamental. We set ourselves up with to 10 days to decide. Refusing unacceptable proposals? I have done it in the past. But Fiorentina cannot offer wages that other clubs can.
"Cuadrado said he would like to make the decisive step in his career".
Cuadrado, who starred alongside James Rodriguez and David Ospina for Colombia at the World Cup, would appear eager to leave Fiorentina with United and Barcelona set to fight it out for his signature.
The La Liga giants are keen to enlist his services with Dani Alves looking increasingly likely to leave the club before the transfer window closes. Meanwhile, reports suggest Louis van Gaal has idenitifed the Colombian as an ideal addition to his 3-5-2 formation at right wing back.