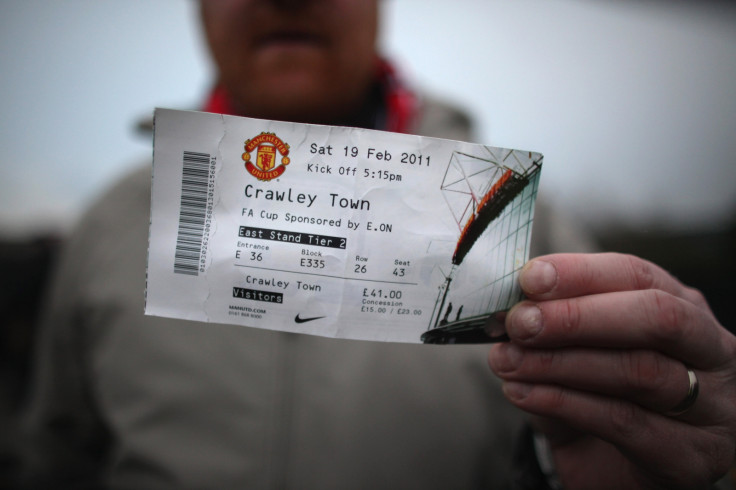 Manchester United's ticket prices and wages are unlikely to be affected by the new £5.1bn Premier League television deal despite a 70% increase in the latest rights agreement, executive vice-chairman Ed Woodward has confirmed.
The bumper new deal which sees Sky Sports and BT Sport pay £10.2m for each of the 168 live games will see top flight clubs financially benefit, however the agreement has sparked calls for a reduction in ticket prices while fears are rife that wages could be dramatically increased.
However, upon the announcement that United experienced a 12.2% decrease in revenue for the first six months to December 2014 while their debt has increased to £380.5m, Woodward says there are no immediate plans to change ticket prices, while wages may not be affected significantly either.
"[Ticket price] is determined by each club," Woodward told a conference call to announce United's second quarterly results. "It has always been the case and that will continue to be the case.
"We think about ticket pricing carefully every year on a standalone basis. We'll look at 16/17 pricing at the appropriate time.
"We're a club that have kept season ticket prices flat for five of the last six years and we believe they are fairly priced compared with the market."
On the fresh TV deal affecting wages in the Premier League, Woodward added: "There are short-term cost controls in place and they relate to this cycle.
"Whilst there might be an impact on wages given the among of money flowing into the Premier League, clubs are determined to try and not be continually loss-making.
"I think that is the motivation and the backdrop and we'll have to wait and see at the Premier League meetings how that develops."
Though United made only one addition during the summer transfer window in the form of goalkeeper Victor Valdes on a free transfer, the club continue to count the cost for their record-breaking summer spending spree.
United spent £14.2m on player expenditure during the second quarter in the form of deferred payments for the signings of Marcos Rojo, Radamel Falcao and Angel di Maria, while they have also confirmed that Anderson, Darren Fletcher and Wilfried Zaha were all offloaded in January for fees which weren't "materially significant".