Manchester United told Real Madrid star Gareth Bale could be available next summer
Los Blancos president Florentino Perez says "every player is now transferable."
Real Madrid president Florentino Perez has opened the door for Gareth Bale to leave the club for Manchester United next summer.
Bale, 28, joined Real over United in 2013 and has been relentlessly linked with a move to Old Trafford almost as a matter of routine every summer since then. United's latest attempts to sign the Wales international emerged when Jose Mourinho revealed he would "fight" to sign him if he were to suddenly become available this summer – during a time when Los Blancos were in contention to sign another high profile forward in Kylian Mbappe.
The United boss admitted defeat in that latest instalment of the transfer saga however, admitting any deal for the former Tottenham Hotspur star was dead following his side's 2-1 defeat in the Uefa Super Cup defeat to the Spanish giants.
The Welshman appeared to commit his long-term future to Real in October last year after putting pen to paper on a new six-year deal reportedly worth £350,000 a week after tax.
But speaking to Cadena Ser, Perez explained United might have more luck should they return for Bale next summer, admitting "every player is transferrable right now."
"[Bale] is one of the best players we have and we are very pleased with him. There were no offers for him and what Mourinho said about him was just said in a complimentary way," Perez said, ESPN report. "Every player is transferrable right now and we will see what happens in a year, although I don't know what'll happen next year, nobody does."
Mourinho had been eager to bring a fourth new signing to the club this summer, explaining he was keen to bring in "another attacking player, especially [one] that can play through the wings to give me more attacking options."
In his recent interview with The Times, the Portuguese commented he still does not have "the team I want," suggesting he will need a third summer transfer window before he has assembled a side capable of challenging in Europe.
"I have said three (summer) transfer windows is what I need to have the team I want to have. "The team I think can bring Manchester United to the top of English football and to close the gap to the top of European football again.
"And I still think we need that third transfer window, but I'm not going to wait for the third transfer window to try to reach it."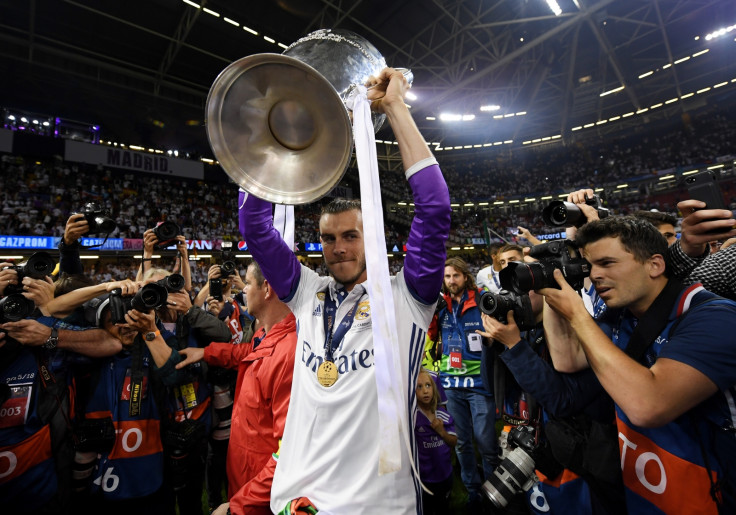 © Copyright IBTimes 2023. All rights reserved.