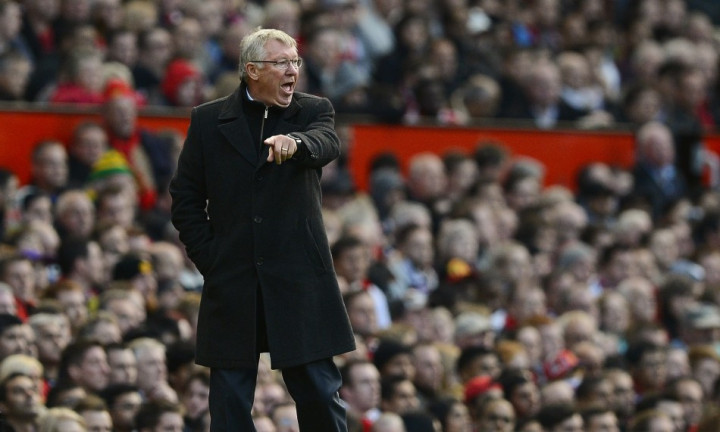 Manchester United manager Sir Alex Ferguson has expressed concern over his team's first-half performance in the game against Tottenham Hotspur. United were beaten 2-3 at home by Spurs after a poor first half, which left them trailing 0-2 at the break.
"It was quite a game. We never started in the first half. It was a poor start to the game and they got a little break with a deflected goal. We really defended poorly. From there we were playing against the wind, really, until half-time came along and we were able to change things a little bit. In the second half we were fantastic. We should have got something from the game. We were very unlucky," the Scot told the club's website.
The defeat, and the first-half performance in particular, highlighted two growing concerns for United - both the midfield and the defence appear lightweight on occasions. For example, the Red Devils were outplayed by Liverpool in their last league game, even though they won it. In fact, it wasn't until Liverpool were reduced to 10 men (Jonjo Shelvey was sent off) that United managed to take hold of the game... and even then, needed a late penalty to claim victory.
Against Spurs, until Wayne Rooney came on in the second half, the United players were visibly outplayed. Both first-half goals were the result of poor defensive work. Both started down the hosts' right flank and both involved defenders being pulled out of position. Nani's second-half goal will not have changed the fact he was culpable for the opener - he failed to track back and pick up Belgian defender Jan Vertonghen, who was playing at left back and had time and space to carry the ball past at least three United players and into the box before there was even a hint of a challenge.
Yes... United do have a defensive crisis (Serbian defender Nemanja Vidic is once again unavailable) but it should now be obvious that Rio Ferdinand no longer has the pace to live with players like Gareth Bale and teams that attack with real speed. He simply could not match Bale for Spurs' second, which again, was a break-away down United's right flank. Rafael must also share the burden of guilt; the Brazilian, particularly in the first half, was second-best whenever Bale or Jermain Defoe ran at him. Similarly, over on the other flank, Evra was undone for speed against Kyle Walker and Aaron Lennon.
Ferguson will be desperate for the return of Phil Jones and Chris Smalling, who are both far more capable defenders than Rafael, if not Evra too. The return of Vidic will boost the centre of defence but he also lacks pace.
United need a defensive and midfield overhaul... perhaps the former more than the latter... but an overhaul nonetheless. In terms of defensive midfield options, Michael Carrick is not a solution. Darren Fletcher may be... but he is still recovering from a chronic illness and while his commitment is unquestionable, his future fitness may well be. Anderson, again an industrious player, seems consigned to a fringe role for now but in any case is a more attacking option.
Spurs' manager, Andre Villas-Boas, meanwhile, was understandably delighted with the win.
"We were outstanding in the first and second half, but in different ways. The first in our offensive football and attack-minded work, in the second in how defensively disciplined and concentrated we were to get the result we wanted. It's a night of great happiness for everyone and everyone feels inspired by the result," the former Chelsea coach told his club's website.