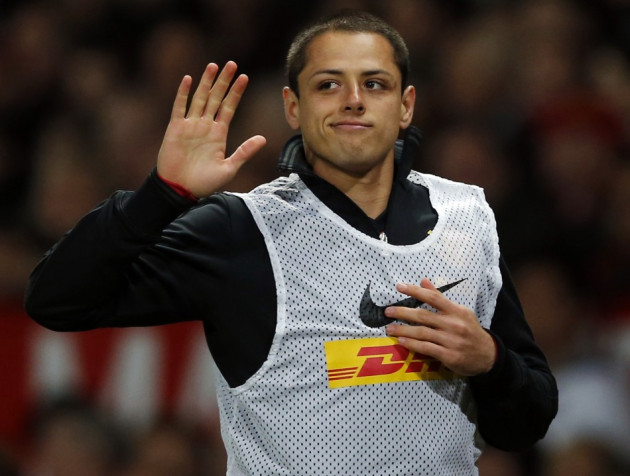 Javier Hernandez has hinted that he isn't interested in an exit from Manchester United with the striker insisting he's happy to compete with Robin van Persie and Wayne Rooney for game time.
Rooney and van Persie have both been favoured by David Moyes in the starting line-up with Hernandez once again being used as a sub on most occasions.
The Mexico international has continually rebuffed suggestions that he wants an exit from United, arguing that fighting for places is why he made the move to one of Europe's biggest clubs.
And as he continues to get limited game time Hernandez has reiterated that competing with the likes of Rooney and van Persie is exactly why he joined Manchester United.
"What better way to compete anywhere in the world than to compete with them?" he told Titulares Telemundo. "The competition inside the team has always been really healthy and I think that helps the team a lot, because there are so many quality players that every one of them wants to earn a starting spot.
"The practices and matches coming up will force us to step up and help the team grow both at an individual and collective level."
David Moyes admitted that Hernandez would give him selection headaches after the 25 year old scored the winning goal against Liverpool in the Capital One Cup.
And the South American star believes that when he is handed more opportunities this season he will prove he is worthy of the spots that van Persie and Rooney currently have a hold on.
"I strive for that, I am working towards that, earning a spot as a starter," he explained. "I know that my performance on the pitch will allow me to achieve that goal someday either here [in Manchester] or elsewhere for any other club.
"I just need to be given more opportunities to showcase what I can do, because all of us want to be able to contribute our part so this team can win championships."