Manchester United face a fight in their pursuit of Lucas Moura, with Inter Milan confirming today that they are interested in signing the playmaker this summer.
Lucas has been the subject of a lot of interest this week, with some outlets reporting that the Red Devils were very close to agreeing a deal with the 19-year-old star.
But United are yet to confirm any news, and now they look to be competing with Inter for Lucas's signature, after president Massimo Moratti admitted the Italian outfit are keeping a close eye on the Sao Paulo man.
When asked by inter.it if Inter have made any progress towards concluding a deal, Moratti said: "Yes we have, but the progress that has been made is to see whether or not there is a chance [to buy the player].
"Now we have to see if we can manage to carry it out.
"These are things that have to take place by putting everything together, which also means taking a look at our revenue."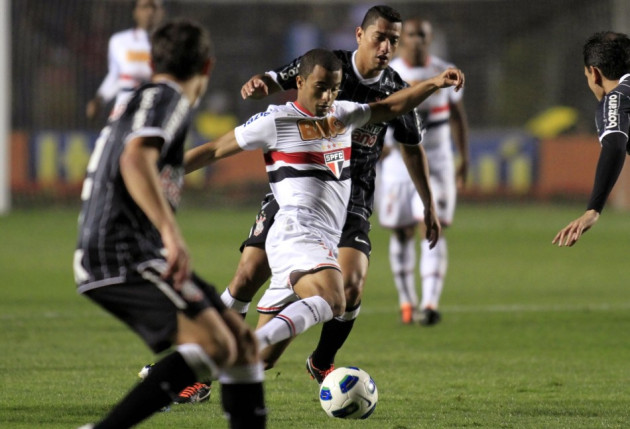 Sir Alex Ferguson revealed this week that United are considering signing one or two more players before the end of the summer, hinting that the club has the budget to possibly cover one big name.
And Lucas would certainly be a big name for the side, with Sao Paulo believed to only be considering bids of over £30 million for the star.
And should Lucas perform well at the Olympics, for which he has been selected as part of a highly talented Brazilian line-up, his fee will only skyrocket.
Lucas would fit well into a position that could serve as a long-term replacement for the departed Ji Sung-Park. His versatility in the midfield and on the wing would also be an advantage for Ferguson.
And though the club have already purchased two players for midfield positions, with Darren Fletcher not likely to come back for some time, and Paul Scholes needing support for a tough schedule across four competitions, another playmaker would be useful as United look to challenge Manchester City and claim a record 20th title.