Atletico Madrid's transfer embargo and Manchester United's expected failure to qualify for the Champions League will thwart Jose Mourinho's attempts to lure Antoine Griezmann to the club, according to former striker Terry Gibson. The France international has been heavily linked with a move to the Premier League, but several hurdles have to be cleared before a deal can be completed.
Yahoo Sport reported that the 20-time English league champions have agreed personal terms with Griezmann ahead of next summer. The Daily Telegraph understands the La Liga forward has signed off on a £15m-a-year deal to move to England, with United only having to trigger his £85m release clause to make the move a reality.
But despite Griezmann having seemingly agreed personal terms, there remains several issues to iron out before any deal can be confirmed. Should Atletico allow the ex-Real Sociedad forward to leave this summer, they would be unable to sign a replacement until January 2018, having been prohibited from signing players by Fifa. The ban relates to breaching rules over signing foreign players under the age of 18.
Previously when Atletico have been forced to offload their biggest stars, including Fernando Torres, Sergio Aguero and Diego Costa, they have been able to lure a credible player to fill the void. Chelsea forward Costa has been linked with a return to the Vicente Calderon but Atletico would be unable to re-sign the Spain international if he became available.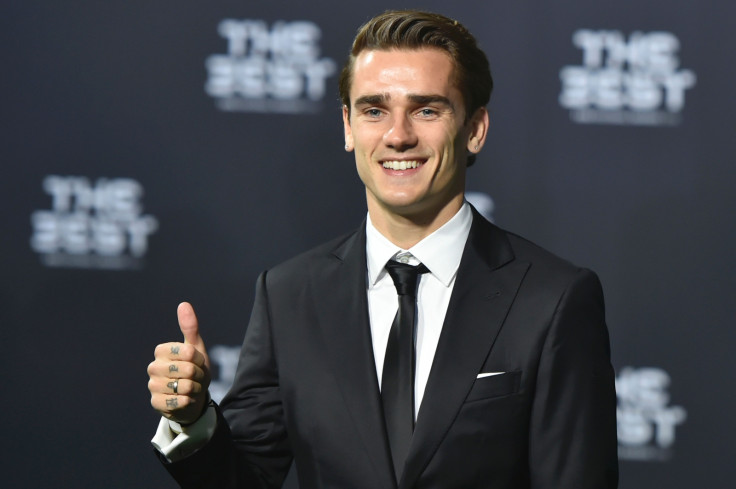 The other obstacle facing United hinges of their qualification for the Champions League. Mourinho's side are currently sixth in the Premier League, two points adrift of the top four with 14 games remaining, with the likes of Arsenal and Liverpool among their competitors. Though they lured Paul Pogba from Juventus for a world-record £89m, there are concerns that without top-tier European football at the club for the second time in three seasons they could miss out on signing several big-name players, including Griezmann.
"We have to look deeper now because there is a lot more talk in England than there is in Spain," Gibson, who made 23 appearances for United between 1986 and 1987, told Sky Sports. "As things stand, Atletico Madrid cannot sign a replacement so that surely must influence the decision. Although, if his buy-out clause is triggered there is nothing they can do about it.
"We have to look at where they finish this season as well, whether they finish outside of the Champions League spots — I don't think they will. It's a big ask for Manchester United to try and qualify for the Champions League, I know that didn't deter Paul Pogba but I don't think it's cut and dried. We haven't heard much in Spain, where they tend to get their transfer speculation from the English papers in any case. It's going to be a talking point from now until the end of the season because the window is closed and people cannot cope without transfer news."