Atletico Madrid forward Antoine Griezmann has been given the strongest advice yet to join Manchester United after his commercial consultant urged him to move to Old Trafford. The France international has been heavily linked with a move to the Premier League, with some reports even suggesting a deal to move to England has already been agreed.
Yahoo Sport understand that Jose Mourinho's side believe they have already clinched an agreement to acquire Griezmann in the summer, for a fee which may approach the £89m they paid Juventus for Paul Pogba. The Guardian understand the La Liga hitman has a release clause of £85m.
Griezmann has regularly spoken of his admiration of United and is close with international teammate and summer arrival Pogba, who he regularly asks about life in the north-west. And should the club firm up their interest in the summer, it is likely one of his closest allies will advise him to leave Madrid.
"When I read articles about a hypothetical transfer to Manchester United I think it would be the ideal commercial scenario," Griezmann's image advisor Sebastien Bellencontre told So Foot magazine, according to Goal.com. "He would play at Beckham's former club, which is his idol, with the same legendary number on his back. Beyond sports, Paris Saint-Germain would be interesting at Franco-French level, but he already has international trajectory with the selection."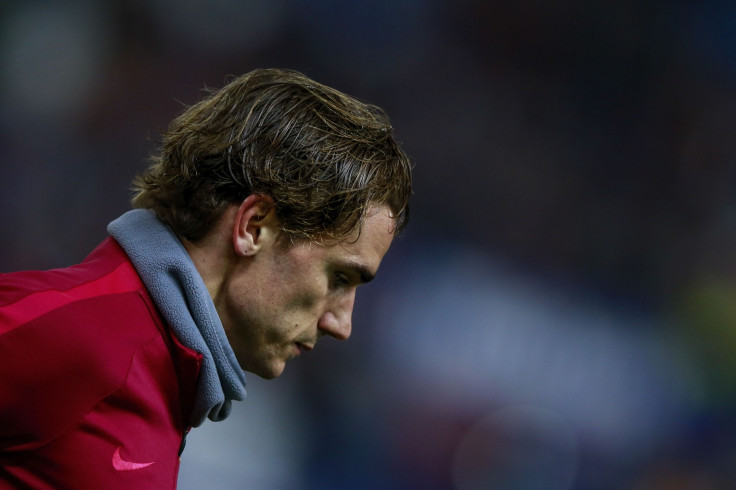 Prior to the 3-0 success over champions Leicester City, United had the third worst conversion rate of any side in the Premier League. Mourinho had targeted this area as the position that must improve ahead of next season, but it is yet unknown whether he will use the transfer window to ratchet up their goal threat.
Mourinho has hinted he may be forced to look overseas to add to his squad this summer, with it becoming increasingly unrealistic to buy players from their domestic rivals. "Football has changed in the three years since Sir Alex Ferguson retired. This is the new football," the United boss said, according to Sky Sports. "Do you think I can go to Tottenham and buy two players to kill Tottenham? I can't. I cannot go to Arsenal and buy their two best players, or go to Chelsea and bring two of the players that I love very, very much. That time is over.
"The situation where you could start to become the champions by attacking your opponents is over in this country. If you get a player from a top club, you only get a player those clubs don't want to keep. You cannot attack your rivals any more. It used to be that when one of the big clubs was getting stronger, another of the big clubs was getting weaker. The problem we are finding is that we are getting stronger but so are the others – they are getting powerful. That means we have to grow up again and it is going to take more time."