The agent of Alexander Buttner has revealed that Manchester United manager David Moyes is keen on signing Everton star Leighton Baines if Patrice Evra leaves the Premier League champions this summer.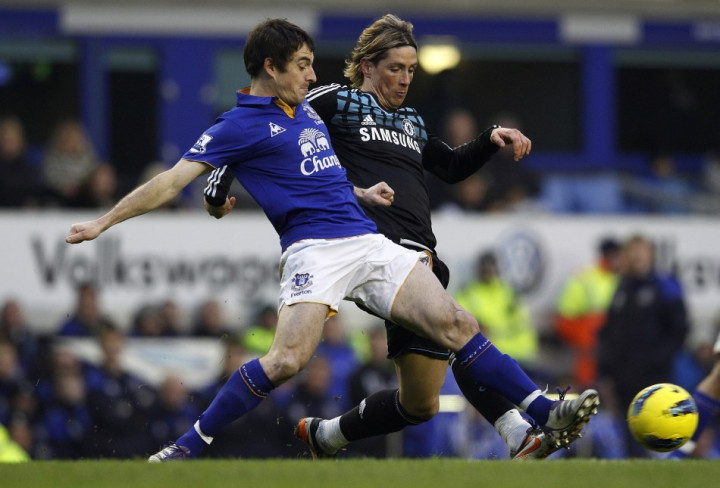 The French international has been linked with a return to his homeland and the Mirror claims AS Monaco are keen on capturing the left-back during the transfer window. And should Evra make a move away from Old Trafford, Buttner's representative Alexander Bursac believes the Scot will make an approach for his former player.
"Moyes knows Baines very well, so he will play [if he signs from Everton]. A transfer from Evra to Monaco did not go through. If Evra leaves, Moyes wants Baines. Baines is an English international, 28 years old and more experienced. Alex is the coming man," Bursac told Goal.com.
"If Baines arrives, the chances [for Buttner] to play are even less than last year. That would be a shame, because Alex wants to play for the Dutch national team next season," he added.
The Premier League champions signed Buttner last summer to provide competition to Evra for the place in the first team. The Dutch full-back has failed to feature regularly during the last season, making 5 league appearances and at one point even came close to leave the English club.
The defender's agent has dropped a hint that the Dutchman could leave his current employers, should Moyes bring Baines to Old Trafford.
"Alex developed very well last season and he had done a good job in preparing for next season. At the moment he has a small groin injury. For Alex it would be better for a younger left-back to come so he could become first choice," Buttner's agent said.
Meanwhile, Bursac revealed that Buttner's experience in England has seen him attract interest from other leagues. However, he refused to comment on his client's future and admitted there are alternatives if he decides to leave United.
"He has already proved himself in the Premier League. It's difficult to estimate what will happen, but he has alternatives, from Turkey for example. I'm not worried about that. But he wants to succeed at United," Bursac concluded.